Tivaci has finally claimed a Group 1 win, taking out the All Aged Stakes (1400m) at Randwick on Saturday.
The Michael Moroney-trained runner came from well back in the field to narrowly beat Le Romain over the concluding stages with Jungle Edge doing well to hang on for third.
had always threatened to win a Group 1 and finally got his chance on Saturday in what looked a very winnable race, and despite many winners on the day coming from up on the speed, Tivaci was one of the few that was able to make ground.
Running to a new career peak Timeform figure of 120, the four-year-old entire ran four pounds above his fourth placing in the TJ Smith Stakes the start prior behind Chautauqua.
Tivaci ran to the same figure as 2016 winner English (before the fillies and mares allowance) which makes him the lowest rated winner of the race since Bentley Biscuit in 2007 (119).
Damien Oliver has now ridden three All Aged Stakes winners, his first coming in 1995 aboard Hurricane Sky before partnering Danleigh to win in 2009.
Tivaci is the second winner in as many years to come through the TJ Smith Stakes and the sixth in the last 25 years joining English (2016), Hay List (2011), Hot Danish (2010), Bentley Biscuit (2007) and Shamekha (2005).
The Racing and Sports field strength value (RSFS) Of 120 is below par for a Group 1 race and below the 121.9 of last year's renewal which saw English beat Black Heart Bart.
Of the beaten runners, Le Romain returned to form and ran to 119, his highest since winning the Group 1 BMW Stakes four starts back with Jungle Edge in third running up to his Star Kingdom win of 115.
Historical Analysis of the Sydney Cup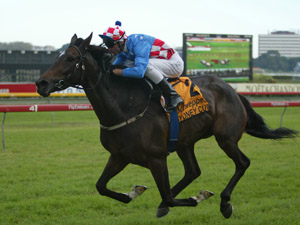 Makybe Diva won a Sydney Cup through her Melbourne Cup dominance
SYDNEY CUP - G1 3200m
A two mile G1 test in Australia is becoming a thing of the past.
Perth and Brisbane have reduced their Cups to a mile and a half while Adelaide stays at the 3200m but has also lost its status.
It's doubtful the Sydney Cup would change but it needed some good winners to keep the wolves at bay and like the Metropolitan, it has had them recently.
It is unlikely there are any Makybe Divas, Tie the Knots, Kingston Towns or Galilee around at present but there is a prestigious race to win. Who takes 2017's renewal (take two)?
PROFILING THE RACE
o County Tyrone ran in an amazing SIX straight Sydney Cups for a record of 1 win, 2 x 2nd, 2 x 4th and an 8th.
o Inside to middle barriers have been the most successful - barrier 8 won it six times over 13 years.
o Mares have only won three times since 1989.
o It's been a good race for some not so high profile trainers.
o Tie the Knot's 57kg then Mourayan's 58kg are the highest weights carried since 1976 which was on a lower limit.
o Last 10 Winners Most Prevalent Age of winner - 5/7yo (3 times)
o Last 10 Winners Average Weight of winner - 54.0kg
o Last 10 Winners Average Price of winner - $11.50
o Breakdown of winners - 7 geldings, 2 entires & 1 mare
o Races that the winner ran in prior - Chairman's Hcp (7), The BMW (1), Adelaide Cup (1), NE Manion Cup (1).
RECENT WINNERS
2016 - GALLANTE
5h (Montjeu x Crazy Volume) ($10)
Jockey: Kerrin McEvoy, Trainer: Robert Hickmott
Barrier: 11, Weight: 51.5kg, Gross Time: 3:24.53
Margin: 1.3L, Track: Soft (5), Starters: 11
2nd: Libran (53.0kg), 3rd: Grand Marshal (55.0kg)
Review:
For so many years Lloyd Williams and his team target the staying races around the country with their imports. This year's Sydney Cup was full of ex-overseas horses but only one from that stable.
Gallante had had as many starts in Sydney as he had in Melbourne which was not usual. His Manion Cup run was solid but he needed rain and also got the best front running jockey in the business.
McEvoy got him into a rhythm and made the Waller squad have to chase from the half mile. They closed around the bend but he still had plenty in hand. Over the latter stages there was more than enough to hold the other main hopes off.
2016 Sydney Cup 2016 - Gallante
2015 - GRAND MARSHAL
5g (Dansili x Margarula) ($41)
Jockey: Jim Cassidy, Trainer: Chris Waller
Barrier: 4, Weight: 52.0kg, Gross Time: 3:24.70
Margin: 0.1L, Track: Slow (7), Starters: 11
2nd: Who Shot Thebarman (54.5kg), 3rd: Like A Carousel (52.0kg)
Review:
Another roughie winner on the day but the only one to get back and come home wide. After being heavily backed every start this campaign he didn't do much in the Chairmans.
After winning the 'other' long race on Melbourne Cup at Flemington, you knew he could stay. But was he good enough to beat two Melbourne Cup placegetters and the emphatic BMW winner?
Well Hartnell went to the front and got moving. He ran along and it cost him. He got tired and WSTB took the inside. He looked home but Grand Marshal surged in the last furlong to get up by a nose and gave Chris Waller the quinella.
2015 Sydney Cup - Grand Marshal
2014 - THE OFFER
5g (Montjeu x Valdara) ($3.25 fav)
Jockey: Tommy Berry, Trainer: Gai Waterhouse
Barrier: 8, Weight: 55.0kg, Gross Time: 3:23.86
Margin: 4L, Track: Dead (5), Starters: 17
2nd: Opinion (54.0kg), 3rd: Sertorius (56.0kg)
Review:
Berry had won the Queen Of The Turf earlier in the day but this was a bigger race. He had had his parents to the races for the first time in his career which is amazing given his father's racing involvement.
But they could not have witnessed a better ride than his in the Sydney Cup. The Offer was favourite and rightly so. His form was superb in the lead ups. But Berry rode the perfect race, biding his time and waiting until everyone else had spent their petrol.
Rounding the turn he made a short dash and made many lengths in a hurry. Turn of foot in any race is important but in a staying race it is deadly. He put lengths on them and made a statement for the future.
2014 Sydney Cup - The Offer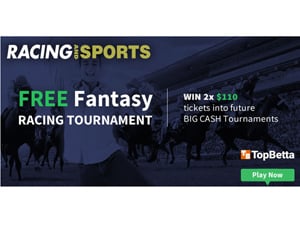 Back To Top
---
Social Media & Contacts
There are various ways to get in contact with us at Racing And Sports. Listed below are several avenues in which you can communicate with the team to express opinions, ask questions or offer ideas.
Twitter: RandSRacing
Facebook: Racing And Sports Facebook Page
Email: [email protected]
We hope you enjoy the Racing And Sports Weekend Newsletter.
Back To Top