3 minute read
Racing Victoria (RV) and the Kyneton & Hanging Rock Racing Club (KHRRC) wish to advise that the race meeting scheduled for Hanging Rock on Australia Day (Tuesday, 26 January 2021) has been transferred to bet365 Park Kyneton.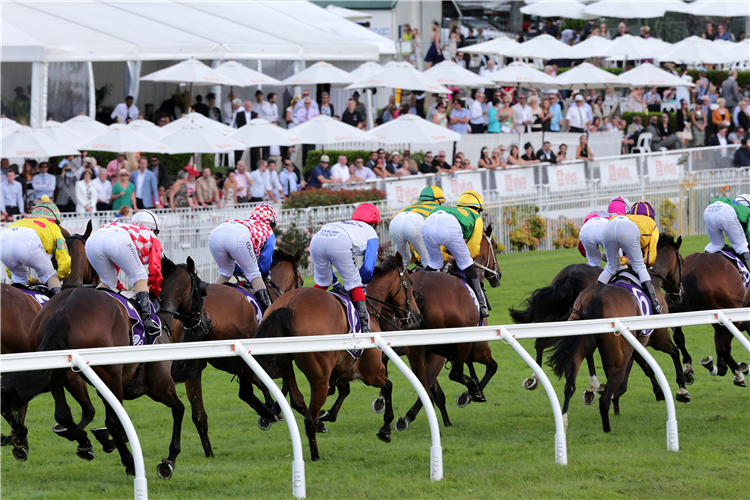 The KHRRC advised RV that it would be difficult for the Club to implement the required COVID safe measures at Hanging Rock for their 26 January meeting and as such it is their desire to transfer the meeting to Kyneton.
"Under the current public event requirements, Hanging Rock Racecourse would not be able to facilitate a COVID safe environment unlike bet365 Park Kyneton which is better suited to ensure the Club meets its obligations," KHRRC General Manager, Jon Dight, said.
"Whilst the race meeting is still over a fortnight away and there is the potential for changes to requirements in that time, it is important that we give our members, racing fans and participants certainty now on where our Club will be racing on Australia Day.
"We now look forward to welcoming members and fans to Kyneton for the bet365 Hanging Rock Cup on Australia Day under COVID safe protocols. Anyone wishing to attend will need to pre-purchase tickets and I encourage them to visit our website from next week."
The updated program, with distance changes, at bet365 Park Kyneton is as follows:
bet365 Park Kyneton – 26 January 2021
RACE CONDITIONS
DISTANCE
P'MONEY
Maiden Plate
1100m (was 1000m)
$15,000
Maiden Plate
1450m (was 1600m)
$15,000
BM52 Handicap
1850m (was 1800m)
$15,000
BM52 Handicap
2800m (was 2400m)
$15,000
BM58 Handicap
1100m (was 1000m)
$15,000
BM58 Handicap
1450m (was 1600m)
$15,000
Hanging Rock Cup
1850m (was 1800m)
$25,000
Nominations: close at 12noon Wednesday 20 January
Acceptances: close at 9:30am Friday 22 January