SATURDAY POST MORTEM – April 15
Chris Scholtz reviews racing around Australia on April 15.
THE STARS
TIVACI: Win of the day against the Randwick pattern. He's now likely to go to stud – that will be a shame just when it seems he is getting better with every run.
PAUL PERRY: Wins the Champagne Stakes with The Mission, a son of his former globetrotting star Choisir. Self satisfaction!
GREG MILES: Didn't miss a beat calling his last race at Caulfield.
COLLETT FAMILY: Jason rides Randwick winner Untamed Diamond trained by his father – doesn't get much better!
SADLER FAMILY: Likewise Thomas wins his first Group race in the Easter Cup at Caulfield on Observational trained by his father John.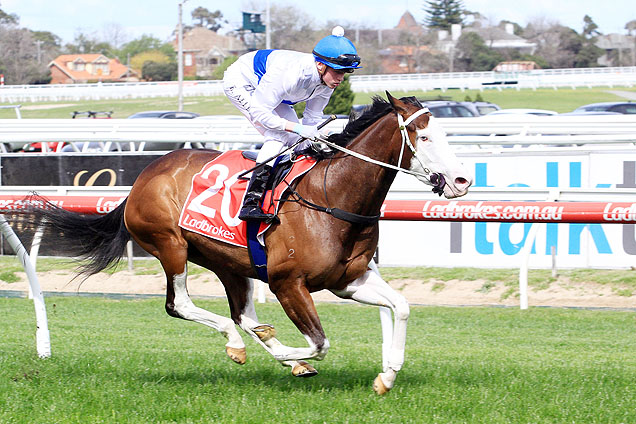 MISS VISTA: What an image she presents for racing – that big white face and white leg markings make her a unique poster horse – and she can gallop!
ROBERT SMERDON: His training talent comes to the fore again getting Hooked back to winning form. Hooked's last win was 19 months ago.
CHRIS CASERTA: Rides his first metropolitan winner in the last at Caulfield. He will remember it well as it was the last race call by Greg Miles.
QUOTES OF THE DAY
"Every race 39.4 they are running home the last 600m - when have you ever heard that at Randwick - never." - Peter Snowden vents his feelings about the Randwick track.
"It's something that has been completely new to me to come out and understand the Australian way of racing. It's been a real experience and I'm looking forward to coming back." – James Doyle farewells Sydney racing for now.
"It's nice to go out with a pat on the back rather than a kick up the bum, I suppose" – Greg Miles on his retirement.
"It's a great thrill ... it's probably one of my bigger thrills in racing actually."- John Sadler after watching his son Thomas win the Easter Cup for him on Observational.
"There's no better thing for horses in need of confidence than winning." – Peter Snowden's comment about Hall Mark Stakes winner Redzel.
SIN BIN
JAPONISME
: Struggling to find his form.
FABRIZIO
: Very poor considering the confident support.
RIDES OF THE DAY
DAMIAN LANE: Outstanding tactical front running ride on The Mission to land the Champagne Stakes. Used the early track pattern to his advantage and kept them running.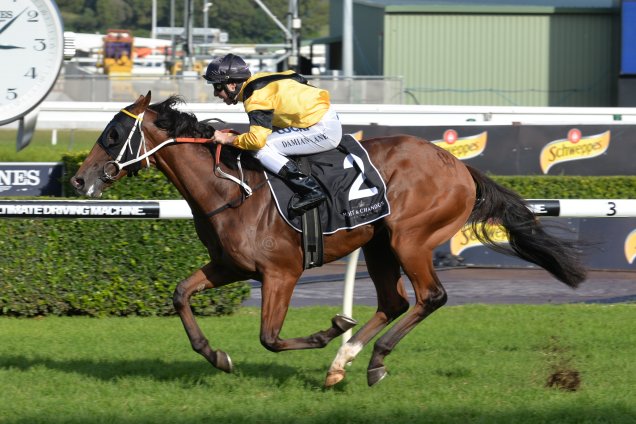 BEAU MERTENS: Perfect rating on Boom Time all the way and Miss Gunpowder from behind – take your pick.
JAMES DOYLE: Adds a farewell win on Raiment before returning to the UK. That's 21 city winners at a healthy 19 percent strike rate from his stint in Sydney.
KERRIN McEVOY: His win on Redzel gave him 11 wins in eight days – Sydney's form jockey.
TALKING POINTS
RANDWICK TRACK – AGAIN!: It's been mission impossible for punters to get the right read on the Randwick track over the last three weeks. On Saturday they were so convinced horses had to be on pace after early results that Tivaci – one of only two winners to come from worse than fifth - getting out to 160/1 in the run on Betfair. And by the latter races it was the wide runners that held the advantage. Be prepared for another punting nightmare next Saturday now the meeting has been transferred to Randwick to cater for the Sydney Cup.
CAULFIELD PROTEST: Split decision on whether Beau Mertens should have lost the first race on Quilate after she shifted out last 200m. Stewards were in no doubt – they later suspended Mertens.
GOOD FRIDAY RACING: As expected the staging of the first Good Friday race meeting in Perth has generated calls for Sydney and Melbourne clubs to follow suit next year. The immediate view is if the Good Friday meeting at Ascot could draw more than 6000, would not a similar "family" race day in Sydney attract a crowd of at least 15,000?
Maybe so, but Good Friday in Sydney is a vastly different market to Perth and would see the races competing with football and the Royal Easter Show, events that are very much Easter traditions for Sydney families. And let's not forget that Easter Saturday is a still a big feature of the Sydney carnival and is followed by a heavy schedule of racing in NSW on Easter Sunday.
I have nothing against racing on Good Friday if it can be justified as good for the industry, but adding another meeting to a packed Easter agenda in Sydney is unnecessary. The lesson is the Easter Monday meeting that was once a real holiday event for Sydney crowds when it was the traditional Sydney Cup day. Now, with so many other distractions, it is nothing more than a blimp on the calendar at suburban Canterbury.
MONEY TALKS
REDZEL
($3.80 to $2.90): Did the right thing by punters who were al over the on pacer. Backed from $3.50 into $2.90 on the day but early shoppers got $3.80 during the week
KELLYVILLE FLYER
: ($26 to $9.50): Landed a sustained betting move in the last at Randwick. The backing was led by the pros who noted his high rating figures for this event.
MISS VISTA
($7 to $4.20): The pin up is a popular horse with punters. Opened at $7 on Wednesday and money began for her immediately right up to the jump.
MERRIEST
($19 to $8): Landed a long-range plonk after they went up at $19 for the Danny O'Brien-trained runner on Wednesday,
OBSERVATIONAL
($13 to $9): Did it again for his supporters after being well tried to take out the Golden Mile at his previous start.
IN THE BAG
CANNYESCENT
($3.80) : Held 50 percent of the market investments but never likely on the difficult track.
ACATOUR
($2.50 to $2.15): Proved very costly proposition for punters with nearly 70 percent of the money riding on him. Another track victim.,
ASTRONOMOS
: Nearly three times as popular as the next best supported runner and was responsible for 41 percent of the money. SHowdd he has to be cuddled and was flushed out to early.
INVADER
($1.88): Punters were burnt when he couldn't deliver like he did in the Sires Produce last start. He was one of the best backed runners all day.
ENGLISH
: Held nearly four times the amount of money than the winner Tivaci and nearly twice that of Le Romain. Every chance.
EASY BEAST
: ($12 to $3.40): Backed off the map but couldn't sustain his speed at first race start.
HANS HOLBIEN: The costliest favourite at Caulfield after punters took the short odds.
The Kiwi domination continues!

Mongolian Wolf drifts wide in the straight but gets the cash in the Frank Packer Plate at #Randwick! pic.twitter.com/n46YauwBeK

— Sky Racing (@SkyRacingAU) April 15, 2017
BLACKBOOK
ROYAL TUDOR
: Measured up with a fine effort in strong form race. Easier races for him.
SONS OF JOHN
: Nice races coming up for him. Certain to be fitter.
McCREERY
: A must to follow at the Brisbane carnival.
INVINCIBELLA
: Had to do too much from the back on a difficult track.
MAURUS
: Great fresh run. Doubt he has ever been going better.
SIR MOMENTS
: As good as anything Brisbane can offer for the carnival.
COMACINA
: Drop back in distance played against her.
THE CHAIRMAN
: Certain to benefit from strong first-up effort.