SATURDAY POST MORTEM – March 18
Chris Scholtz reviews racing around Australia on March 18.
THE STARS
SHE WILL REIGN/GARY PORTELLI/BEN MELHAM: What a team – hard to say who deserves the most credit!
WINX – Superb once again – possibly her best!
PETER AND PAUL SNOWDEN: Group One quinellas don't come along every day, even for the top stables.
OUR IVANHOWE: First-up in a Group One at 2000m – not easy!
MICHAEL KENT: Making a habit of striking at the Sydney carnival.
SCOTT BRUNTON: Another Melbourne success for top Tasmanian stable.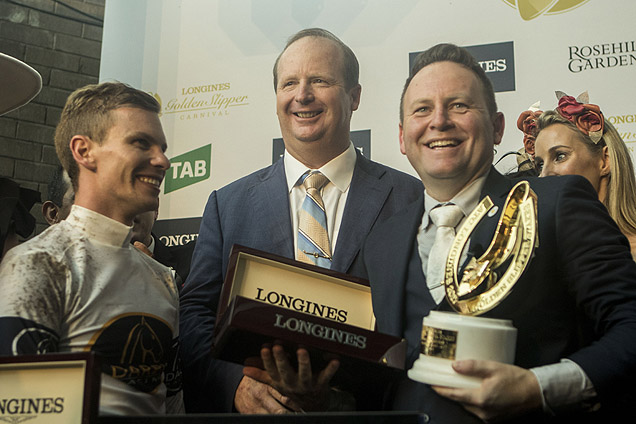 QUOTES OF THE DAY
"I wonder where WInx is – then I got my answer, she was four in front!" - Le Romain's rider Glyn Schofield after the George Ryder Stakes.
"My only worry is one day I wil get on her, canter to the gates and feel that engine just isn't there," – Winx's rider Hugh Bowman.
"What happened? Can I watch the replay?" – Gary Portelli's reaction after the Golden Slipper.
"This game has taken me a long way – I struggled to get through year 10, I was a battler working night shifts in a bakery but my dream was always to be a city trainer." – Golden Slipper winner Gary Portelli.
"Like they say in rugby league, you have to lose one to win one." - She Will Reign's syndicator Scott Darby (he also had last year's Golden Slipper second Yankee Rose).
"The whole way through she has been a little darling," She Will Reign's jockey Ben Melham.
SIN BIN
Not being too severe on beaten horses at Rosehill due to the conditions.
GLYN SCHOFIELD: Not one of his best rides on Tactical Advantage.
ELLE LOU: One who should have done a lot better in her favoured conditions.
TOSEN STARDOM: Clearly outpointed by his stablemate Palentino.
LEOTIE: Disappointing return when a lot more was expected.
RIDES OF THE DAY
BEN MELHAM: Took all the honours in the Golden Slipper.
OPIE BOSSON; Rode the Guineas winner with a lot of confidence.
KERRIN McEVOY: Suspension spoiled his day after two perfect rides to land a G1 double.
MATT NEILSON: .His winning ride in the last at Morphettville was a gem.
Winx 16 In A Row 2017 George Ryder Stakes
TALKING POINTS
MANION CUP PROTEST: Plenty of varying views on the pros and cons of the upheld decision in favour of Big Duke. Stewards got it right and my money was on Our Century!
GOLDEN SLIPPER: Regardless of wet conditions, how strong is this year's Slipper form. Note that fillies filled four of first five placings.
HARTNELL:: He was OK but can he regain that Turnbull Stakes form? Doubtful.
NEWCASTLE/ALBURY TRACKS: New tracks are perfect and have been very well received. Job well done compared to the Eagle Farm disaster.
MONEY TALKS
RUSSIAN REVOLUTION ($4.2 to $2.9): The betting ring confidence behind him was endless.
CONSOMMATEUR ($12 to $8.5): Smart money stable lands a nice go at good odds.
POMELO ($3.2 to $2.50): The get out bet duly landed. Hammered with confidence.
SHOALS ($4.60 to $2.70); The betting move started a much longer odds early in the week.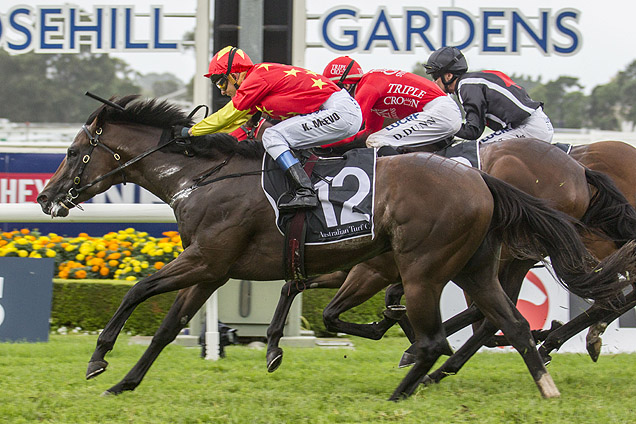 IN THE BAG
ALMIGHTY GIRL ($17 to $5.50): Betting suggested a big run. Had her chance.
FROLIC: ($14 to $7); The Slipper money horse Betting momentum behind her built every day as the rain continued.
ENGLISH ($6 to $5): Had plenty of support to beat the money horse Russian Revolution.
KENTUCKY MISS: ($4.80 to $4): Confident go went astray on the Sydney visitor.
TOSEN STARDOM ($1.95 to $1.65): For those who lapped up the shorts – ouch!
PORTMAN: ($3.20 to $2.80) Proving costly but probably a bit stiff not to get the money.
BLACKBOOK
OUR CENTURY
: Spelling but just wait for the spring. Good horse.
SO SI BON
: He's in the Derby picture.
TULIP
: Confident she will be better in the spring.
HEAVENLY ANNA
: FIne first-up effort in tough going.
KENJORWOOD
: Big finish from last. All the better for it.