Saturday Post Mortem with Chris Scholtz - October 7
Chris Scholtz reviews racing around Australia on October 7.
THE STARS
WINX: The great one never ceases to amaze. Just consider that it has taken three seasons and 31 starts for her to finally race at Flemington – why did we have to wait so long? She's made for the joint!
BREATHTAKING! #Winx celebrates her 21st in style! pic.twitter.com/9Y1mRKLui4

— Racing.com (@Racing) October 7, 2017
BEN CURRIE/MARK PEGUS: The amazing rise of this young trainer went through the roof on his home track at Toowoomba with six wins and a second from eight starters in seven races. Mark Pegus has certainly made the right move from Victoria to link with the Currie stable as he rode four of his winners.
TYE ANGLAND: Some sort of a day! A star for no other reason than he gave up attending his brother's wedding to ride a double at Randwick including a Group One win on Ace High in the Champion Stakes, a ride that cost him a $4000 fine for excessive use of the whip.
What a tough effort!

Ace High keeps finding and repels the challenge of Tangled in the G1 Spring Champion Stakes at #Randwick. pic.twitter.com/QrjKAp8EVB

— Sky Racing (@SkyRacingAU) October 7, 2017
TONY McEVOY/JAMIE KAH Another big day for a hot team. McEvoy lands a treble at Morphettville plus a feature win at Flemington and provides Kah with three of her four winners on the Morphettville program.
RON QUINTON: Celebrated a second successive Group race quinella with his top mares Dixie Blossoms and Daysee Doom, made so much sweeter after the happy ending to his cobalt dramas.
Dixie Blossoms makes it back-to-back Angst Stakes wins at #Randwick, finishing over the top of stablemate Daysee Doom! pic.twitter.com/Qpyn8MPiPc

— Sky Racing (@SkyRacingAU) October 7, 2017
MATT DUNN: OK, it wasn't a Group race but training a trifecta in any event is an achievement. He is the king of the Highway races and his domination when he brings horses to Sydney is becoming an embarrassment. And RNSW wants to ban the Canberra trainers from these races – pleeeze!
BRENTON AVDULLA: Took the riding honours at Randwick with a fine treble. Just needs Hugh Bowman to stay away more often and he could land that riding premiership he narrowly missed last season.
AMELIE'S STAR: Not in Winx's league but a fine staying win all the same that stamps her as a real Cups chance.
Amelie's Star plays a starring role in The Bart Cummings. #RacingLive pic.twitter.com/TNtPaA9Voc

— Racing.com (@Racing) October 7, 2017
BROCK RYAN: Always a thrill for an apprentice to ride first city winner, especially at Randwick.
DALE SMITH: Victorian jockey makes a fairytale comeback to win his first race ride in over 15 months at Murtoa.
JUSTIN HUXTABLE: Adelaide apprentice gets his first city win at Morphettville.
TALKING POINTS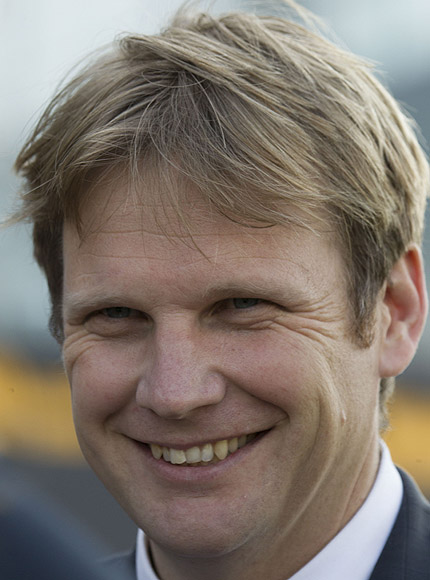 BJORN BAKER:: He's a real punter's pal and some trainer's should improve their own PR by taking heed of his open and forthright pre-race comments instead of wheeling out the same old lines that every punter has heard before! I doubt there's a better money stable in Sydney at present and he makes no secret of it in pre-race interviews when he fancies his runners. Combined with Jason Collett for two wins with well backed runners at Randwick but they just missed with the biggest go of the day in Sydney when Redouble finished second in the last race after he was backed down from double figures – and the world knew he fancied all of them!
THEY SAID IT
• "Whatever you ask her to do, she does. It's as simple as that - she makes us all look great." – Winx never ceases to amaze her trainer Chris Waller
• "There's no training manual for a horse like Winx. We've managed to get it right but she makes us get it right." – more of Waller on Winx.
• "I didn't have to think too much about it - I just got to enjoy it like everybody else." – a simple winning ride for Hugh Bowman.
• "She's developed physically and mentally as the time has gone on. She is taking all of us on this amazing ride and long may it live on." - Bowman on his day out at Flemington.
25 wins
21 wins in a row
14 Group One wins
905 days unbeaten
48 Group One winners defeated
$230,000 cost
$13,777,930 earned#WinxByNumbers pic.twitter.com/qIrpW3qaqJ

— Magic Millions (@mmsnippets) October 7, 2017
• "I think he is going to be a better horse when he can follow something but today we had to make it a stayer's race. I think he is definitely a Derby horse." – David Payne's views on Champion Stakes winner Ace High.
• "Not many people would know I missed my brother's wedding today for this fella." – Tye Angland reveals his family sacrifice to ride Ace High.
• 'I was on empty late, but the easy sectionals early that I got right paid dividends.' – Angland's race review.
• "I watched him on Tuesday and in three months training at Godolphin I haven't seen a horse work better than that." James Cummings rates the work of the classy Viridine.
• "I don't think I've seen a horse pull that hard at Randwick and still put them away with so much ease. He's a pretty exciting animal - Sheikh Mohammed's got a very, very good prospect here." – More of Cummings on Viridine's potential.
"He's a serious animal!" @brentonavdulla has a big opinion of unbeaten @godolphin colt Viridine. pic.twitter.com/2tXaCb6vfZ

— Sky Racing (@SkyRacingAU) October 7, 2017
• "He's a very talented colt, he's blessed with a ton of speed and he's just got to learn to harness his energy. He can't be making these sort of mistakes when he steps up to the top grade." – Brenton Avdulla on Viridine's race manners
• "Well done by Ronny. It's just a pleasure to be on her back, she is a sweetheart to ride." – Kerrin McEvoy after winning the Angst Stakes for Ron Quinton on Dixie Blossoms.
• "They're two wonderful mares for us. It's a bloody shame we've got to keep running against each other." – Ron Quinton's dilemma with Dixie Blossoms and Daysee Doom.
• "It's a great weight of my shoulders - I was bloody worried. Myself and the staff had done nothing wrong, I had to stick on that." – Quinton reflects on his cobalt dramas.
Ronnie's girls do it again! What a result for @RonQuinton. pic.twitter.com/SyfLsEAiwP

— Sky Racing (@SkyRacingAU) October 7, 2017
• "We had a nice enough run but there was no Spieth of old. By the time he got to the 150 metres he'd sort of thrown the white flag." – Corey Brown sums up the poor effort from Spieth in the Gilgai Stakes.
• "I would love to get Dusty and the boys to the Derby but I did get a little bit of a whisper that one of them is getting married on that day. That's not on - who gets married on Derby Day?" - Main Stage's co-trainer Natalie Young and plans for the colt owned by a group of Richmond AFL stars including Dustin Martin.
• "I didn't think he was good enough." – an honest Darren Weir after the upset win by Snitzpeg at Flemington.
• "He just didn't let down like he did the other day," – an insight from Almandin's jockey Damien Oliver.
• "Murray and the owners have suffered with this mare over the years. Today I thought it was going to be the same but she got the split a furlong out and exploded." – Stephen Baster's relief after the Murray Johnson-trained Pure Pride's explosive win at Flemington.
• "I thought it wouldn't hurt to head up here. It's good to get off to a winning start - it's a long way home if you don't get a win." – Melbourne apprentice Chris Caserta gets his Queensland stint off to a winning start at the Gold Coast.
SIN BIN
RANDWICK:
REGENT: Big betting drift told you what to expect.
UP N ROLLING – Every chance in a three horse race!
BURNING PASSION: Had to put in a poor run sooner or later.
CHAUFFEUR: Not the horse they hoped he would be.
FLEMINGTON:
BEN MELHAM – Won't sleep after watching Bravo Tango replay.
DAMIEN OLIVER - Never saw the rail on New Tipperary
ICON OF DUBAI: Just plain. Not up to them.
ALMANDIN - Was this the same horse we saw three weeks ago?
SPIETH - Disappointing return to Melbourne.
THE QUARTERMASTER - Struggled. Has issues.
GOOD PROJECT - Poor after getting every chance.
RIDE OF THE DAY
BRENTON AVDULLA: Take your pick – three copy book rides landed him a treble at Randwick.
He's an impressive colt!

Viridine remains unbeaten, coming away to score in the G2 Roman Consul Stakes at #Randwick. pic.twitter.com/t8P2WHdhIN

— Sky Racing (@SkyRacingAU) October 7, 2017
BLACKBOOK
OUR MANTRA
: Looking good for a win this class.
IMPAVIDO
: Strong prospect as his distances increase.
SHILLELAGH
: Hard to beat when placed against her own sex.
SAVVAN
: Eye catching return for new stable. Follow.
PURE SCOT
: Good prosppect for longer fillies races.
BRAVO TANGO
: Hard luck story.
PAYROLL
: Huge effort from wide gate.