Saturday Post Mortem with Chris Scholtz
Chris Scholtz reviews racing around Australia on August 12.
THE STARS
BRETT CAVANOUGH: Scone trainer had no fear here to land an old fashioned plunge with first starter Another Sin racing well out of his class. Should be more trainers willing to test their skill like this!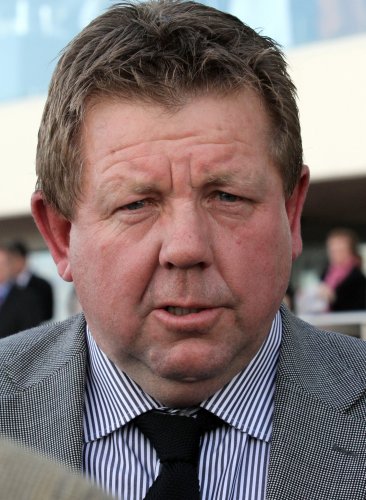 HEY DOC: Always good to see a class act come back in winning form. Tough and game, let's hope it doesn't flatten him for what lies ahead.
MENARI/GERALD RYAN: Menari was a class above in the Rosebud. For Ryan it's a relief to see this colt start to deliver on the potential he showed last season.
ETHAN BROWN: A confident ride on Sheer Madness delivered this apprentice with his first city win. He's a rider to keep an eye on.
RYAN BALFOUR: His stable is flying. He's prepared winning doubles at four of the past five Adelaide meetings including Saturday's short odds pair Balf's Choice and Mystified.
WALLER WINNERS: Drew a blank at Rosehill but a treble at Flemington shows he has his Melbourne team in fine form.
Menari resumes in brilliant fashion, letting down with a big run to win the listed Rosebud at #Rosehill! pic.twitter.com/XzejTVwGue

— Sky Racing (@SkyRacingAU) August 12, 2017
THEY SAID IT!
• "I haven't gone to them. They've been talking to me." – trainer Gerald Ryan on the interest Everest slot holders are showing in Rosebud winner Menari.
• "I think this horse is a sprinter and the three-year-olds get into The Everest with a good weight." - More of Ryan on Menari.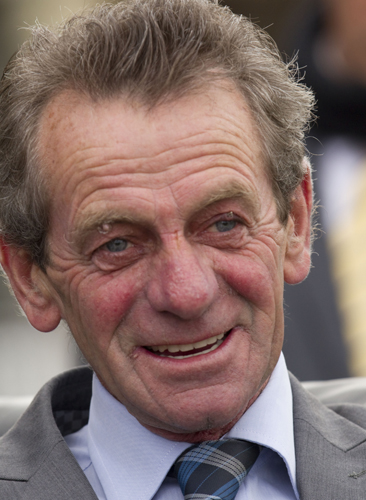 • "When the fight came Hey Doc was in for the fight. He showed that he's a real class horse." - trainer Tony McEvoy on his Aurie's Star winner Hey Doc.
• "You look at the history of this race, good horses return in it and run well in it. He's fitted that mould beautifully." – More of McEvoy on Hey Doc.
• "He's a good up-and-coming kid with a good head on his shoulders. We're rapt to give him that winner." – trainer John Salanitri praiaes apprentice Ethan Brown after his first city win aboard Sheer Madness.
• "He's just a baby so we'll see where we end up with him. We'll take him home and worry about the rest later." – Scone trainer Brett Cavanough on his plans for plunge winner Another Sin.
Another Sin becomes the first debutant to win a TAB Highway Handicap, fighting off Lifesaver after an epic battle in the straight. pic.twitter.com/ykgCtXwAwY

— Sky Racing (@SkyRacingAU) August 12, 2017
• "He's a very versatile horse. He put himself on the speed and still produce a turn of foot at the end of that." – co-trainer Adrian Bott's view of the front running Arbeitsam.
• "Tavio has just had major surgery. He's been pretty sick lately so it's a good pick-up for him. He wanted to come today but I said 'Don't come, just enjoy it on the TV'. He's a good owner, he leaves you alone." – Gerald Ryan's concern for The Pharaoah's ill owner Tavio Galletta.
• "I always thought she was a superior wet tracker so we had her in over winter - but we still haven't found a wet track." – Swampland's trainer Henry Dwyer after her third winter win in succession.
• "I was thinking about gelding him but I thought we might have a Group horse so I didn't go ahead with it." David Vandyke, the trainer of Doomben debut winner Let's Party Marty.
• "Chris said it would win. When a champion trainer like Chris Waller says something like that, you never doubt them."- Michael Walker explains why he wasted to ride Flemington winner Asward.
• "I just thought he rode for luck and it never happened." - Gerald Ryan defends Tim Clark's luckless ride on beaten favourite Washington Heights.
< SIN BIN
TIM CLARK: Despite his defence of his ride stewards were right to roast him over his negative tactics on the luckless favourite Washington Heights.
WARNING: If you backed Tom Melbourne look away now

Kingsguard hangs on to win the seventh event at #Rosehill. pic.twitter.com/7381YvHNVw

— Sky Racing (@SkyRacingAU) August 12, 2017
VAUCLUSE BAY: Waved the white flag a long way from home. No surprise the report said he was distressed with a cardiac irregularity.
EL DESPERADO: Odds on and first beaten against four rivals. Finished lengths behind them – a shocker! No abnormality reported.
SLUMBER PARTY: Another favourite to give up meekly under pressure. Stable says she will be assessed – her backers no doubt have their own ideas!
RIDES OF THE DAY
RONNIE STEWART: Trainer Rob Heathcote reckons his winning ride on Ingeegoodbe at Doomben should be shown to al apprentices an example of how patience pays over panic when boxed in at a critical stage of the race.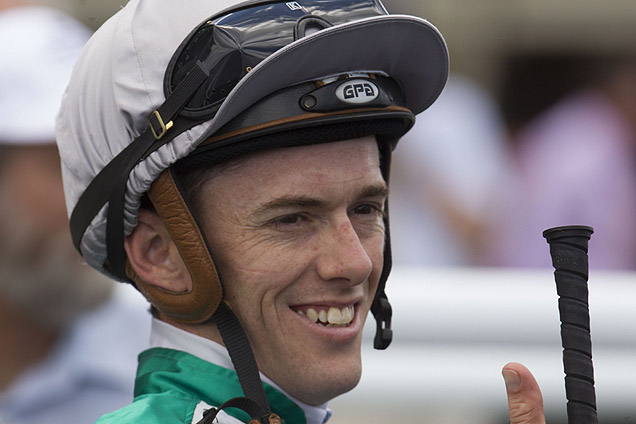 JAY FORD: Judged what was ahead of him perfectly when he avoided trouble at the vital stage on Kingsguard while the favoured pair Washington heights and Tom Melbourne were locked up as tight as a bank vault and lost all chance. The win gave Ford a double at Rosehill to share the honours on the day with Tye Angland. Kathy O'Hara also gets an honourable mention for her well timed win on Eloura against the on pace pattern that dominated the day.
BLACKBOOK
TOM MELBOURNE
: Tragedy beaten. Loks a more focused horse under new trainer.
MANDALONG KISS
: Watch for her to bob up in easier midweek company.
ETYMOLOGY
: Sprinted nicely fresh for a horse who needs further.
TALLY
: Good spring prospects with expected improvement.
SO SI BON
: Obvious eye-catcher first-up. Has class.
SERENELY DISCREET
: Desperately unlucky at Morphettville. Ready to win.