TRIAL WATCH - Rosehill January 31
Chris Scholtz reviews the Rosehill trials on January 31.
ROSEHILL January 30
The first two trials were run over 1000m on the course proper with the markers keeping the fields wide beyond the centre.
HEAT 1: WINX
can sure draw a crowd! Her second trial preparing for the autumn again commanded big media attention, and rightly so.
She performed very similar to her January 17 trial with Hugh Bowman giving her an easy time as he let her find the line under no pressure for a comfortable third in what you would call a maintenance workout. No doubt she will be ready to switch on when she resumes in the Apollo Stakes on February 11.
ATC tv: Winx Barrier Trial - 31 January 2017 - Rosehill Gardens
With all the focus on the great mare it was a trial where others were equally impressive, not the least being her stablemate ANTONIO GIUSEPPE
. His fourth really took the eye and followed a similar hitout two weeks ago. It indicates that he is in the right form to make a big impact in the autumn.
No knock on the winner NANCY
and rumner-up SACRED MASTER
who both trialled well within themselves in the lead and maintained a good advantage over the rest of the field to the line. DIVINE PROPHET
did not finish off as he did in his previous trial third at Warwick Farm.
HEART 2: The second 1000m heat on the course proper saw STRAWBERRY BOY
trial in his usual manner, sitting on the lead and holdng his ground well, but again it was the effort of the import ENDLESS DRAMA
who took the eye with his close second.
He did it well within himself and could have run past the winner at any time. He is flying and everything he is doing points to him winning a good race or two in the autumn.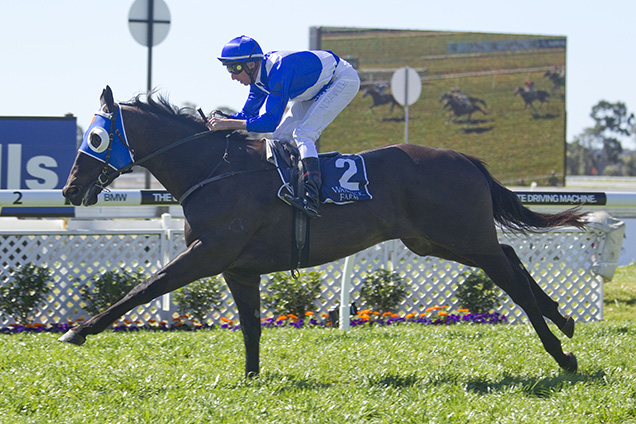 Behind them the good mare ARTISTRY
was a strong third with the time comparative to the first heat.
HEAT 5: The othjer 5 star trial was this heat over 1030m on the inner grass. They weren't out break any records, the time being quite slow against other heats, but the efforts of the big guns STAR TURN
and CHAUTAUQUA
would have the Hawkes boys sleeping well.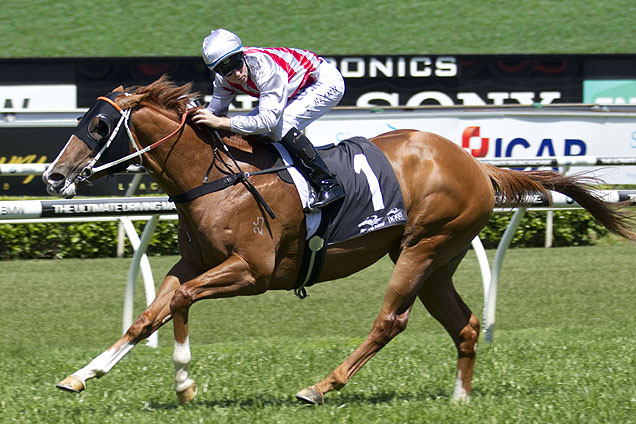 They raced together in fourth and fifth with STAR TURN on the outside and CHAUTAUQUA a bit keener on the rail. STAR TURN had clear air from the turn and Christian Reith had a lap full as he pulled his way up to the leader TANGO RAIN
to hit the lead before switching off in the last 30m.
CHAUTAQUA was tight for room between runners for 200m and Dwayne Dun merely let him do his own thing to finish a hard held third. Looked as strong as ever.
TANGO RAIN should not be overlooked as he went super and held his ground with plenty in hand against the big names.
FOLLOW: SACRED MASTER; ANTONIO GIUSEPPE; ENDLESS DRAMA; STAR TURN; TANGO RAIN; CHAUTAUQUA.
BLACKBOOKERS FROM OTHER HEATS
MORTAR PLATOON
: New import looks to be another good addition for Chris Waller.
CAPTAIN DUFFY
: Trialled like a typical stayer to lead and was sound holding his ground well to the line for third.
COCOEXCEL
: Very strong win in good time from the front. Looks ready to produce.
KATSWIRI
: Nice work late behind Cocoexcel.
FAITH'S ENCORE: Hard to miss strong third under a grip. Has quality.
EPIDEMIC
: (2YO) Godolphin youngster with potential.
ALIZEE
[: (2YO) Big filly was pick of the Godolphin youngsters on the morning, winning her trial in fastest time.
TIKI BAR
: (2YO) Another Godolphin winner. Did it well tracking three wide and too strong.
CONDOR HEROES
(2YO): Breeders Cup second at first start and an absolute stand out here. Left them standing from the 400m to clear out and run fastest last 600m, winning by almost eight lengths with plenty in hand. Classy.
THINK LIKE A BIRD
: Did it easy in front for strong win. Has really come on since first start in October. Maiden special!
RADRADA: Unbeaten in four trials and again showed that turn of foot that stamps as a good horse. Beaten only start at short odds but will atone.