Hunter Valley Yearlings Dominate Gold Coast Catalogue
Yearlings produced in the Hunter Valley of NSW dominate the catalogue for the 2018 Magic Millions Gold Coast Yearling Sale in January.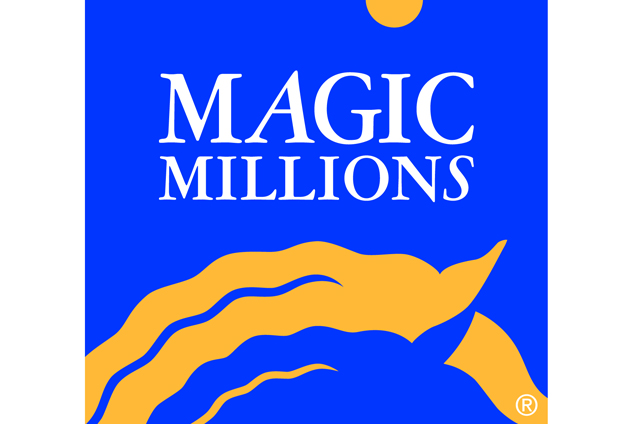 The catalogue feature progeny by 62 sires who stood in the Hunter Valley. They contribute 900 of the 1062 lots listed for sale over the six sessions of the Gold Coast sale that runs from January 10-16.
Past or present Hunter Valley sires with 10 or more lots in the Gold Coast sale include All Too Hard (33); Animal Kingdom (12); Brazen Beau (27); Choisir (22); Deep Field (56); Dissident (44); Epaulette (11); Exceed And Excel (21); Fastnet Rock (31); Foxwedge (16); Hallowed Crown (10); Hinchinbrook (21); I Am Invincible (44); More Than Ready (42); Not A Single Doubt (36); Olympic Glory (19); Pierro (17); Redoute's Choice (18); Rubick (38); Sebring (34); Shooting To Win (32), Sizzling (13); Smart Missile (22); Snitzel (47); So You Think (21); Star Witness (22); Stratum (11); Wandjina (27); and Zoustar (24).
Those with first crop yearlings are Brazen Beau, Deep Field, Dissident, Hallowed Crown, Olympic Glory, Rubick, Shooting to Win and Wandjina.
The major stud consignors from the Hunter Valley include Amarina Farm (19 lots); Arrowfield (63); Baramul (91); Bhima (15); Coolmore (54); Edinglassie (17); Fernrigg Farm (13); Glastonbury Farms (21); Kia Ora (16); Kitchwin Hills (30); Newgate Farm (43); Riversdale (19); Segenhoe (19); Sledmere (31); Southern Cross Breeders (13); Vinery (23); Widden (41); Willow Park (10); and Yarraman Park (25).
The bulk of the yearlings from vendors outside NSW, including Victoria and Queensland, are by Hunter Valley sires.
A major exception is Victoria's Woodside Park. Their 16 lot consignment includes seven of the 27 lots in the sale by their resident champion Victorian sire Written Tycoon.
Other Victorian vendors include Ampulla Lodge, Noorilim Park, Rosemont Stud, Sun Stud and Three Bridges.
Queensland will look to the emerging Hong Kong-owned Aquis Farm to provide a boost for local breeding. Aquis Farm submitted 23 lots in 2017 in its first year and have 27 booked in for 2018, all by Hunter Valley sires.
Other major Queensland vendors include Element Hill (17 lots); Lyndhurst (12); Eureka Stud (15); and Raheen (13).
Smaller drafts come Glenlogan Park; Noralla; Kenmore Lodge; Lucas Bloodstock; Highgrove; KBL Thoroughbreds; Millbrook; Oaklands; Yarramalong; and Gainsborough Lodge.
Other vendors include South Australia's Mill Park (12 lots) and New Zealand's Westbury Stud (15).
Westbury Stud, like major vendor Baramul Stud, is owned by Magic Millions principal Gerry Harvey, with his two studs contributing over 100 yearlings to the January sale.
All the 1062 lots are eligible to compete in the Magic Millions race series, made up of 19 events around Australia worth more than $11 million.
• The catalogue for the 2018 Magic Millions Tasmanian Yearling Sale is now online.
The catalogue comprises 137 lots to be offered at Launceston's Inveresk Showgrounds on February 15.
Recent graduates of the Tasmanian Magic Millions include Palentino, The Cleaner, Kenjorwood and Hot Dipped.
A record 52 individual sires are represented in the 2018 catalogue, including eight in their first season.