Paul Perry Pays Record Price At Scone Sale
A colt by boom sire I Am Invincible of a record day of trade at the annual HTBA Scone Yearling Sale on Sunday when new figures were set for top price, average, median and gross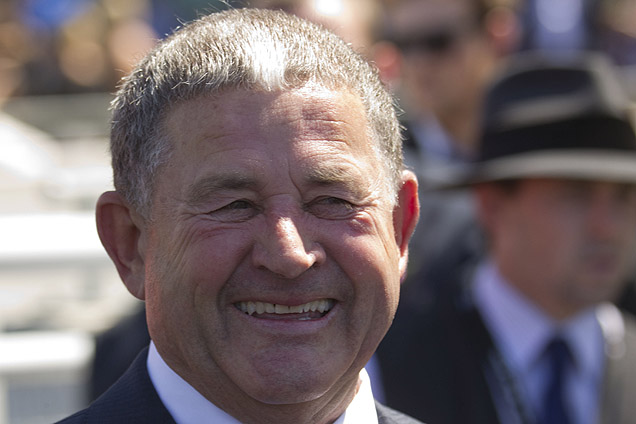 Leading Newcastle trainer Paul Perry paid $120,000 for the I Am Invincible from Kiss Me Sophie.
"He is a colt who wouldn't have been out of place at much bigger sales than this'' Perry said of the record breaker.
"He's a real athletic-looking I Am Invincible. I've seen plenty of his progeny over the past few sales and this fella really looked the part, even better than some of those at the other major sales.
"[I Am Invincible] is doing an amazing job. They come on quick, and they train on too, so you can't ask for much more than that from a stallion."
.
The sale average of $19,747 was up 30% year-on-year), the median of $15,000, rode by 50% and the gross of $3,396,500 was up 26% year-on-year.
The clearance rate ended at 91%.
Day 2 of the sale at White Park on Monday with 68 yearlings followed by the Scone Weanling & Thoroughbred Sale with a supplementary catalogue of 24 horses to be offered.
2017 HTBA SCONE YEARLING SALE STATISTICS
(2016 figures in brackets)
Lots Sold: 172 (178)
Clearance Rate: 91% (90%)
Average Price: $19,747 ($15,150)
Median Price: $15,000 ($10,000)
Top Price: $120,000 ($115,000)
Gross: $3,396,500 ($2,696,750)