Trapeze Artist Nomination To Aid Angland Family
A breeding nomination to four-time G1 winner Trapeze Artist will be auctioned as a fundraiser for the family of injured jockey Tye Angland.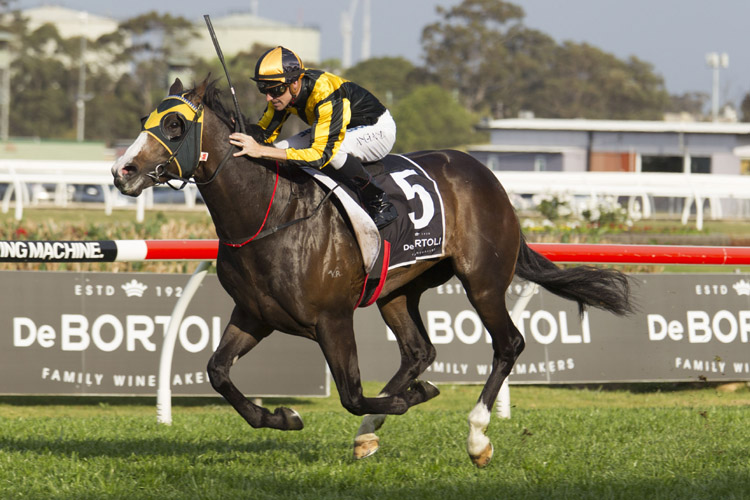 The breeding nomination will be offered prior to the start of the Chairman's Sale at Warwick farm's Riverside Stables on the night of May 3.
Angland, left a quadriplegic after a race fall at Sha Tin in Hong Kong last November , rode Trapeze Artist in three of his G1 wins in the Golden Rose, TJ Smith Stakes and All Aged Stakes.
Trapeze Artist will stand at Widden Stud thi spring after he completes his racing career later this year.
In line with Widden's standard terms, a free return will be offered should the mare be in foal at 45 days but fail to produce a live foal.
Trapeze Artist's owner Bert Vieira hopes funds raised will assist the Angland family financially in what is a challenging time.
"I'm very proud Tye rode Trapeze Artist for us and did such a wonderful job with the horse,'' Vieira said.
"This is just a little thank you from the Vieira family
"What happened to him with the fall and the affect that will have long term on his young family, I hope it helps him with his recovery."
Angland thanked Viera for his generosity.
"Erin, myself and our three children are extremely appreciative of the kind gesture from the Vieira Family,'' Angland said.
"I hold Trapeze Artist in the highest regard as the most talented horse I rode during my riding career."
Trapeze Artist is expected to cover a full book of mares in his first season at stud.