Zoustar Fee Rises To $156,000
A massive fee increase for Zoustar and the introduction of Trapeze Artist headline the Widden Stud stallion roster for 2019.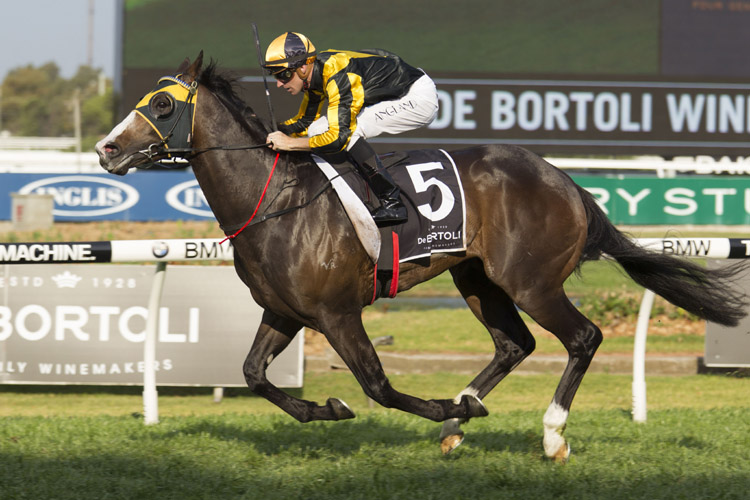 Zoustar will stand for $154,000 (inc GST) while multiple G1 winner Trapeze Artist will begin his stud career on a fee of $99,000.
Zoustar, Australia's leading first season sire in 2017-18, was standing for $60,500 in 2018.
He is the sire of seven individual stakes winners including the multiple G1 winer Sunlight and had his current yearlings sell for up to $1 million at an average $328,571 at last week's Australian Easter Yearling Sale.
He is currently serving his to northern hemisphere time at Tweenhills Stud in the UK.
Snitzel's son Trapeze Artist retires with seven wins from 20 starts and prizemoney earnings of $5,568,750.
Also new on the Widden roster is Blue Diamond Stakes winner Written By (Written Tycoon), who will be introduced on a fee of $24,750.
Trapeze Artist and Written By wil be filling the void left by the sudden death of Widden's noted sire Sebring earlier this year.
2019 Widden Stud Service Fesr
(inclusive of GST; 2018 in brackets)
Zoustar $154,000 ($60,500)
Trapeze Artist $99,000 (new)
Nicconi $38,500 ($24,750)
Star Witness $27,500 ($33,000)
Written By $24,750 (new)
Your Song $13,750 ($22,000)
Shamus Award $11,000 (unchanged)
Supido $9,900 ($11,000)
Stratum Star $9,900 ($11,000)
Outreach $7,700 (unchanged)