Japanese Trio Big Asset For Arrowfield
Arrowfield Stud's newcomer Maurice is one of three Japanese bred and raced performers that will stand at the Hunter Valley farm this spring carrying the genes of breeding giant Sunday Silence in their pedigrees.
A 2011 foal, Maurice won 11 of 18 starts including six G1 races in the 1600m-2000m range, three in Japan and three in Hong Kong.
His excellence was recognised at the end of 2015 as Japan's Horse of the Year, Champion Sprinter and Champion Miler.
Timeform
made him the third highest rated performer of 2015 with a 132 rating, those above him being US champion California Chrome and Australia's Winx.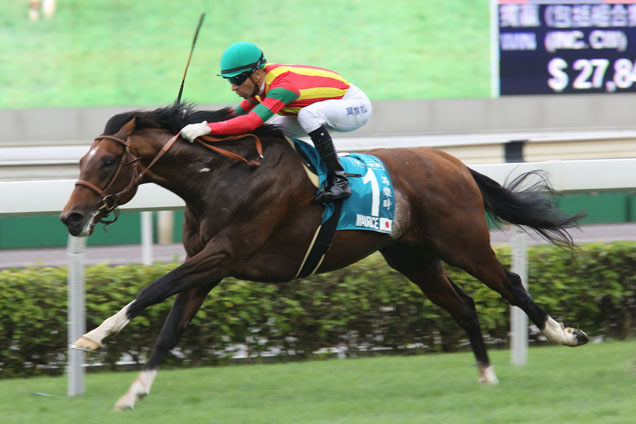 Maurice is by Japan Cup winner Screen Hero, a great grandson on top of the influential Roberto and a product of a mare by Sunday Silence.
Screen Hero supplied Maurice through a mating with Mejiro, a daughter of the Prix de l'Arc de Triomphe winner Carnegie (Sadler's Wells).
The other Sunday Silence descendants at Arrowfield are the other Japanese visitors Mikki Isle and Real Impact.
They are both sons of Deep Impact, the Sunday Silence superstar of Japanese racing and breeding.
Like his sire, Deep Impact is an awesomely pre-potent source and is set to be a huge force in Japanese breeding for many years to come.
Deep Impact got Mikki Isle, the 2016 Japanese champion Sprinter and Miler, from Star Isle, a smart winner by the Danehill sire Rock of Gibraltar.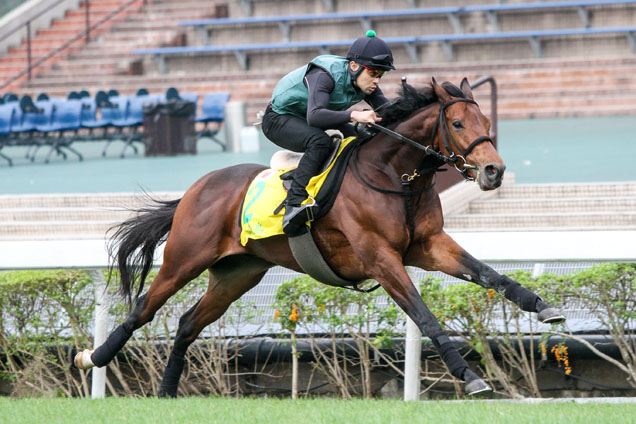 Real Impact, a G1 winner in Japan and Australia, is from Tokio Reality, a daughter of Meadowklake, an American G1 winner by Success Express's sire Hold Your Peace.
Deep Impact was twice Japan's Horse of the Year, winning 12 races (2000m – 3200m) in 14 appearances including the Japan Derby, St Leger and Japan Cup.
He has been Japan's champion sire for six successive years and should make it seven this year and may yet match Sunday Silence's record of 13 premierships or his predecessor Northern Taste's 10 champion sire titles.
A daughter of Northern Taste (Northern Dancer) went to Sunday Silence and produced the dam of Screen Hero, the sire of Maurice.
At the end of August Deep Impact was the world's leading sire by earnings for 2017 at US$60.5 million for the fourth year in succession.
Although only 15 and solely used in Japan, he has already supplied 30 G1 winners. Sunday Silence left 44.
At the 2016 Japan Select Sale Deep Impact supplied 10 of the 14 lots sold for $1 million or more including the six top priced lots.
Two others were by Heart's Cry, a son of Sunday Silence whose son Admire Rakti won the Caulfield Cup in 2014.
Sunday Silence himself is one of the most striking examples of the lottery of breeding and racing.
Born in 1986 at Stone Farm in Kentucky, Sunday Silence dodged death from an infection as a weanling and reportedly was a weedy foal who didn't want to walk at the yearling sale and was a bit of a handler.
He did not make his yearling reserve and Stone Farm tried to get rid of him six months later at the 2-year-old sales.
Lack of interest saw him bought back at $32,000. Put into work, he won one race by 10 in three outings at two before become the superstar of his generation as a 3YO.
He ended up with nine wins and nearly $5 million from 14 outings, including the Kentucky Derby, Preakness Stakes, Santa Anita Derby, Super Derby, San Felipe Stakes and Breeders' Cup Classic and was endorsed as the US Horse of the Year and Champion 3YO.
In 1996 he was inducted into the American Hall of Fame.
Despite his racing exploits, his modest pedigree and poor conformation saw little interest in standing Sunday Silence at stud in America and he was exported to Japan.
Sunday Silence was by Halo, a close relation to Northern Dancer, from the immediate family of Danehill.
Sunday Silence's dam Wishing Well was a good performer, winning 12 races to G2, and produced three other winners. But her sire Understanding was only mid road and her first four dams failed to win.