Labor Leader Pledges To Block Hunter Valley Mining
NSW Labor leader Luke Foley has given a commitment to save the Hunter Valley's equine industry from the impacts of mining.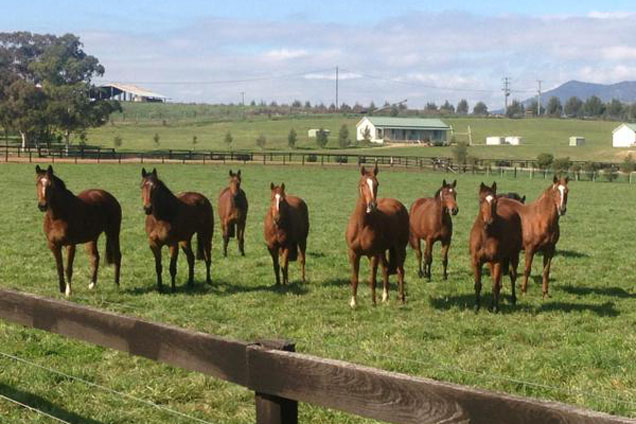 Foley has called on the NSW Liberal Government to act immediately to protect the industry.
Speaking at the HTBA Annual Awards in Scone, Foley committed to delivering certainty and protection to the Hunter's equine industry by imposing minimum buffer distances between thoroughbred breeding and mining and ensuring that no more applications are made on the Drayton South site.
Foley made his pledge in the presence of NSW Minister for Racing Paul Toole, who also attended the awards night.
Foley was accompanied by the Deputy Leader of the Opposition and Shadow Minister for Racing and Gaming Michael Daley.
"Their presence at our awards night reflected the importance both the Government and the Opposition place on our industry and its important contribution to the NSW economy." Said Dr Cameron Collins, president of the Hunter Thoroughbred Breeders Association.
"The HTBA has been advocating for certainty and protection from mining for many years.
"We applaud the Opposition Leader's commitment and call on the NSW Government to act immediately to place a State Environment Planning Policy on the Drayton South site to prohibit future mining and impose minimum buffers between thoroughbred breeding and mining.
"The NSW Opposition is heeding our calls and promising protection.
"The NSW Coalition Government has made many promises to protect the industry and has the legislative tools at its disposal to deliver the protection needed. What is needed now is action."
2017 HTBA Awards (Hunter Valley-bred)
Champion 2YO Filly - She Will Reign
Champion 2YO Colt – Invader
Champion 3YO Filly – Foxplay
Champion 3YO Colt - Astern
HTBA Champion Racehorse – Winx
HTBA Champion Broodmare - Vegas Showgirl
HTBA Champion First Season Sire – Pierro
HTBA Champion Sire – Snitzel
President's Life Time Achievement Award – Noel Leckie
Murray Bain Service to Industry Award - Mike Thew
HTBA Employee of the Year (Administration) Award – Michelle Nichols
HTBA Employee of the Year (Horsemanship) Award - Daniel Krzanic