Magic Millions National Sale Catalogues Released
Due to unprecedented interest and record entries the Magic Millions National Weanling Sale has been increased to a catalogue of 725 lots and will now be held over three days at the Gold Coast from May 22 to 24.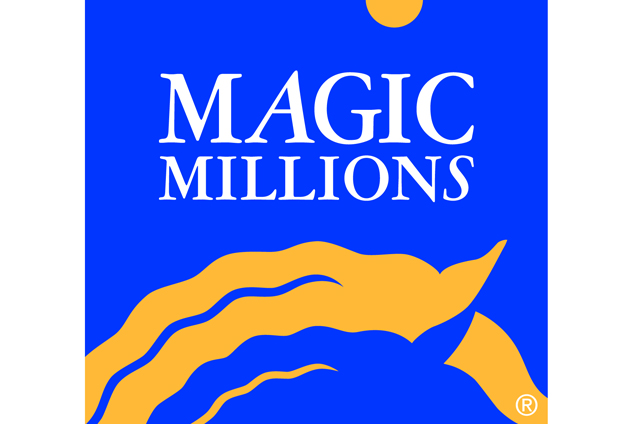 Weanlings by a record 119 individual sires will feature a first class line up of domestic and international G1 winners including no fewer than 22 first season stallions.
"We are delighted to release the first catalogue of the National Sale Series," Magic Millions Managing Director Barry Bowditch said.
"The sale has produced countless pinhook success stories who have gone on to star at the Yearling Sales and ultimately the track."
"Pierro, Zoustar, Peggy Jean, Redzel, Volpe Veloce, Whispering Brook and Seasons Bloom are examples of the quality racehorses who have emerged first at the National Weanling Sale."
The world class catalogue for the National Broodmare Sale will be released soon along with that for the National Yearling Sale.
A mammoth catalogue of 1071 lots has also been released for next month's Magic Millions Gold Coast National Broodmare Sale.
Featured in the catalogued are 120 stakes winners and the dams of 50 stakes winners including seven at G1 level such as the dams of Hong Kong's Beat The Clock in foal to Smart Missile, Levendi, Southern Lord and Southern Speed.
NATIONAL SALE SCHEDULE
Wednesday 22 May - National Weanling Sale
Thursday 23 May - National Weanling Sale
Friday 24 May - National Weanling Sale
Tuesday 28 May - National Broodmare Sale
Wednesday 29 May - National Broodmare Sale
Thursday 30 May - National Broodmare Sale
Friday 31 May - National Broodmare Sale
Wednesday 5 June - National Yearling Sale
Thursday 6 June - National Yearling Sale
Friday 7 June - National Yearling Sale
Friday 7 June - National Racehorse Sale