National Broodmare Sale - More Milion Dollar Mares
Former outstanding racemares Diademe and Heatherly were the stars on Day Two of the Magic Millions Gold Coast National Broodmare Sale when they sold for $1.7 million and $1.6 million respectively.
Group One winner Diademe was the day's highest priced lot when she was knocked down to Michael Wallace acting for the China Horse Club.
Offered by Coolmore Australia, Diademe was previously owned in partnership by the China Horse Club.
2018 GC National Broodmare Sale - Lot 1007 Diademe
So far Diademe has produced two foals. The first was sold for $NZ1 million as a yearling, while her second, a Fastnet Rock colt sold for $650,000 at last week's National Weanling Sale at the Gold Coast.
"Obviously she is a Group One winning mare by Savabeel," Wallace said. "She's put down two wonderful foals with her first two foals and she's a Grade A specimen physically.
"She's got everything going for her.
"It's been well documented the ownership that was involved with her so it was good to get that tidied up and move along with a nice mare."
Wallace said no definite decision had been made where Diademe will head after she produces a Vancouver foal in a few months time.
"We have a strong interest in Russian Revolution so he would be seriously considered for her going forward and you've got the champion stallions like Snitzel and I Am Invincible who would be in the mix for her."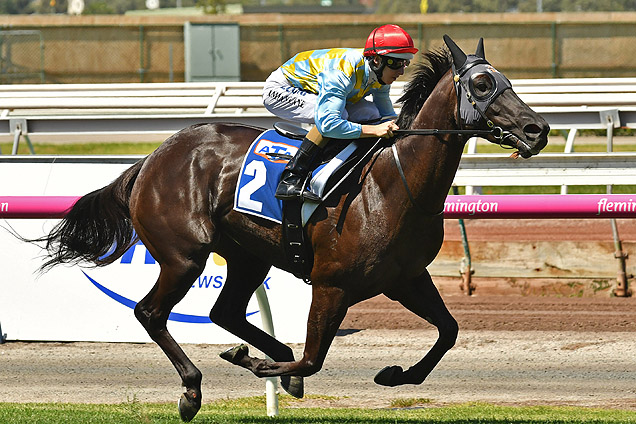 Group 2 winner Heatherly was knocked down to New Zealand based bloodstock agent Paul Moroney acting in partnership with Sir Owen Glenn's Go Bloodstock Australia.
She was presented by Yarran on behalf of owners Barrie and Midge Griffiths.
Go Bloodstock Manager Geoff Roan said it was a relief to be able to buy one of their star picks of the sale.
"We've had a go at a couple of others and missed," Roan said. "It's a really strong sale."
"We didn't expect her to go to that level but she was one we thought we'd really like to have for Sir Owen Glenn and she will go to Russian Revolution - it will be a perfect mating.
Quality mare Arabian Gold who was purchased by Paul Guy's Heritage Bloodstock for $900,000.
Arabian Gold, a G2 winner, was a member of the quality draft from Queensland's Element Hill operation.
"She's a typical Dubawi - he's just been such a wonderful sire worldwide and she was such an exceptional racemare," Guy said.
Prominent Western Australian breeder Ellie Giles was all smiles when her top producing mare Fiorentina in foal to Fastnet Rock was sold to Mark Pilkington and Tom Magnier for $850,000.
Segenhoe Stud Australia presented the horse on behalf of Giles who made the trip across from Perth to see her mare go under the hammer.
It was a big couple of days for Fiorentina, a half sister to Dubai World Cup winner Monterosso, as her Group One winning daughter Silent Sedition was sold on Day 1 for $1.5 million.
After two days of selling the National Broodmare Sale gross soared to over $66 million for 422 lots sold at an average price of $156,768.
The clearance rate is over 84 per cent.
"It was a sensational day's trade," Magic Millions Managing Director Barry Bowditch noted.
"Vendors are delighted with the way the sale went and buyers as a whole have been very confident in the market, they've bid strong and we're pleased where we're at."
"It's a very solid sale. To be clearing some 84 per cent and for the average to be holding up is sensational."
SALE STATISTICS
Lots Catalogued: 583
Lots Sold: 422
Lots Passed In: 80
Lots Withdrawn: 81
Sale Gross: $66,156,000
Average Price: $156,768
Top Price: $2,600,000
Median Price: $65,000
Sold %: 84
DAY 2 TOP LOTS
$1,700,000 - Diademe (Lot 1007) Vendor: Coolmore Australia (As Agent) / Buyer: China Horse Club (NSW)
$1,600,000 - Heatherly (Lot 1098) Yarran (As Agent) / Go Bloodstock Australia/Paul Moroney B'stock (NSW)
$900,000 - Arabian Gold (Lot 867) Element Hill (As Agent) / Heritage Bloodstock (Vic)
$850,000 - Fiorentina (Lot 1066) Segenhoe Stud Australia (As Agent) / Mark Pilkington Management/Tom Magnier (Vic)
$800,000 - Gold and Diamonds (Lot 1078) Newgate Farm (As Agent) / Yu Long Investments (Australia) Pty Ltd (Vic)