Vancouver Popular With US Breeders
Australian star Vancouver's international popularity is on the rise with the Golden Slipper winner among the 20 busiest sires at stud in America in 2017.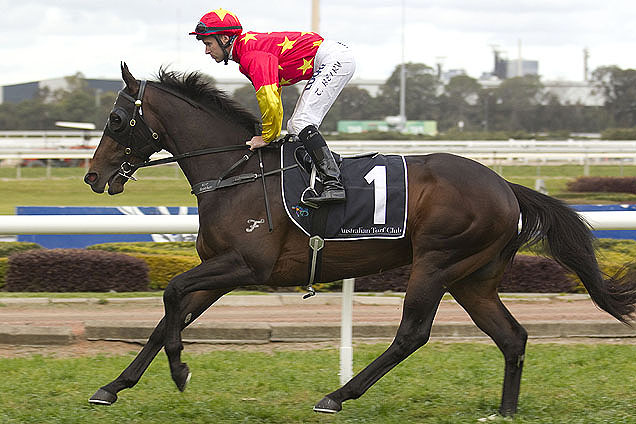 Vancouver went to stud in Australia in the spring of 2016 and was introduced to the American market in 2017.
In his first two dual hemisphere seasons he covered 360 mares at Coolmore Australia in the Hunter Valley (200) and Kentucky's Ashford Stud (160).
Vanocuver, a son of top shuttle sire Medaglia's d'Oro from Skates, a stakes placed daughter of Danehill and At Talaq's dual G1 winner Skating, is the fourth Golden Slipper winner to stand in America but the first in more than 50 years.
He was preceded by 1960 Slipper winner Sky High, Pago Pago (1963) and Eskimo Prince (1964).
Sky High produced some good winners in the US including Autobiography, who was twice US Handicap Champion while Pago Pago's best in North America was Canadian Horse of the Year Jumpin' Joseph.
The tragedy was the neglect of Eskimo Prince, who disappeared into obscurity in America.
Vancouver, like Winx bred by John Camilleri's Fairway Thoroughbreds and raised on Coolmore, won all his four starts as a 2YO and was named Australia's champion juvenile colt after he won the Breeders' Plate, Canonbury Stakes, Todman Stakes and the Slipper.
The New York Jockey Club has reported that Vancouver was America's 15th busiest sire in 2017 when four sires each had excess of 200.
In order of most mares covered they were Into Mischief (235), Dialed In (231), American Pharoah (214) and Uncle Mo (204).
Triple Crown winner American Pharoah was retired to stud in America in 2016 and srved his first southern hemisphere season at Coolmore Australia this spring while Uncle Mo shuttled to Australia from 2012 to 2015, leaving over 340 foals.
The Jockey Club reported that 91 US sires including 83 based in Kentucky each served in excess of 100 mares in 2017.
Among them were 19 to have stood in Australia.
Joining Vancouver, American Pharoah and Uncle Mo on the shuttle list were Verrazano (159 mares), Hard Spun (158), Frosted (156), Super Saver (154), Air Force Blue (153), Medaglia d'Oro (138), Street Sense (130), Declaration of War (128), Animal Kingdom (124), Bernadini (121), More Than Ready (118), Mshawish (117), Street Boss (115), Congrats (113), Distorted Humor (113) and The Factor (105).
The Jockey Club report shows 1342 stallions looked after 31,863 mares in North America in 2017. The Kentucky studs supplied 229 sires covering 17,275 mares (52.4%). All stats were decreased slightly on 2016.