Barnes making the most of his opportunities
He is one of the leading drivers in New South Wales with a concession claim and Brendan Barnes wants to make the most of it.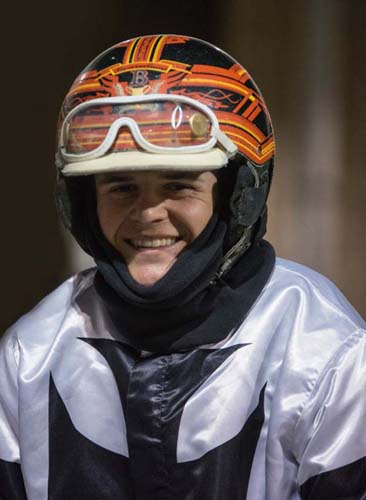 The eager 19-year-old reinsman plans to establish himself in Sydney for the remainder of his time as a concession reinsman which has already paid dividends.
Just last Sunday Barnes made the four-hour car trip to the Western Districts for Blayney's Carnival of Cups meeting for one drive.
This move saw Barnes win the feature on the program, the Billy Soo Memorial Blayney Cup, on the Amanda Turnbull-trained Chumlee.
"It didn't worry me that I only had the one drive on the program," Barnes said.
"Now that Chris Geary does not have a claim I'm starting to pick up a few extra drives and I want to show that I'm willing to travel for them.
"I want to stay in Sydney until I outdrive my claim as there isn't a limit on the amount of winners you can get in a season here.
"Also the limit of 250 winners to outdrive your claim is better than what other states offer."
Barnes is edging closer to this mark having already piloted 21 winners this season making him one of the top 10 drivers in the state.
And following his most recent victory, Barnes has driven 180 winners in his career.
Formerly based in Queensland, Barnes works as a stablehand for the Kevin Pizzuto stable at Rossmore in Sydney's south-west.