Golino says Dance Craze best of a blessed bunch
Trainer Anton Golino baulks at the thought of ranking his three-year-old trotting fillies, but he is categorical on one point.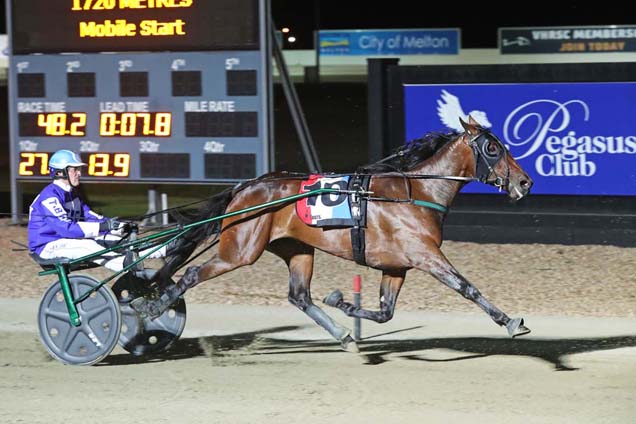 Dance Craze is his best.
The Cardigan horseman dominated the heats of the Need for Speed Princess at Tabcorp Park Melton last night, finishing first and second in both.
But it was the run of fourth placed Dance Craze in heat one that caught the eye most, the daughter of champion mare La Coocaracha and super sire Muscle Hill producing an enormous performance after missing the start.
"It was a massive run," Golino said.
"A little bit of interference leading up to the gait was enough to put her off last night, which was unfortunate.
"She is the best of them (my fillies) though. I think she can develop into a really, really good horse."
Dance Craze charged to the line behind stablemates Nieta and My Chimera, who ran 1-2, with Iona Spider for trainer Shane Hall and driver Jodi Quinlan winding up third after leading.
Nieta rated 1:58.1 winning for Nathan Jack, finishing a head in front of My Chimera (Zac Phillips), the pair storming to the line together.