Gun Victorian reinsman leads Australia to victory in NZ
Aussie ace Lance Justice led the green and gold to victory in Sunday's American Ideal Trans-Tasman Drivers Challenge at Ascot Park Raceway in Invercargill.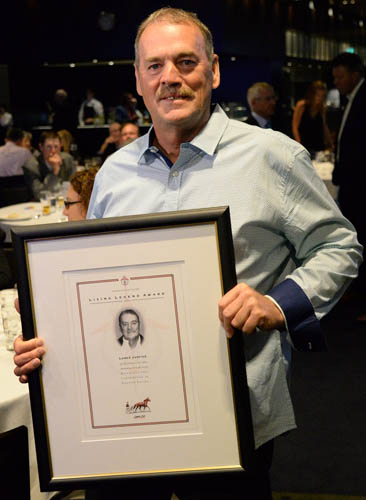 The annual comp sees reinsmen and women from Australia, the North Island of NZ and the South Island driving against one another to earn points and overall bragging rights.
The North Island had dominated during the last two years, but this year it was the Australian team that swept by the South courtesy of a trifecta in the second heat.
Justice led the way with 25 points to take the Individual Trophy, Australian teammates and fellow Victorians John Caldow picking up 20 points and Lisa Miles and David Murphy with a further 10 points amassing 55 points for the Aussies to give them the title.
Zac Butcher scored 20 points to be equal-second overall with Caldow, but his North Island teammates, Josh Dickie, Scott Phelan and David Butcher, could only muster nine points between them.
Points' tables
Teams
Australia - 55
South Island - 46
North Island - 29
Individual
Lance Justice (Aust) - 25
John Caldow (Aust) - 20
Zac Butcher (NI) - 20
Nathan Williamson (SI) - 14
Blair Orange (SI) - 12
Ricky May (SI) - 12
Clark Barron (SI) - 8
Lisa Miles (Aust) - 7
Scott Phelan (NI) - 5
David Butcher (NI) - 3
David Murphy (Aust) - 3