Magic moment at Melton as Chris Alford achieves record 6000-win milestone
Twenty-one years after delivering trainer John Ryan success aboard Barunah Bay in the Cobram Cup, champion reinsman Chris Alford drove his 6000th winner on another of Ryan's horses, this time Diamond Grace at Tabcorp Park Melton.
Alford needed three winners at the start of today to become the first driver in the southern hemisphere to reach the 6000-win mark, and it took him until the last race to cap a winning treble with his family on-course to celebrate.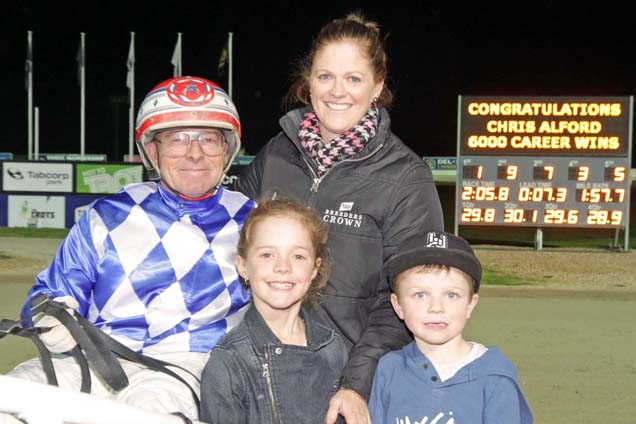 "Alison and the kids wanted to be there so after the first win I rang her and said you getter get Sam from school. I thought I had a few chances late in the day. For a moment there it looked as though it was going to have to wait until tomorrow, but it was a huge thrill to achieve it on a horse trained by John Ryan," Alford said.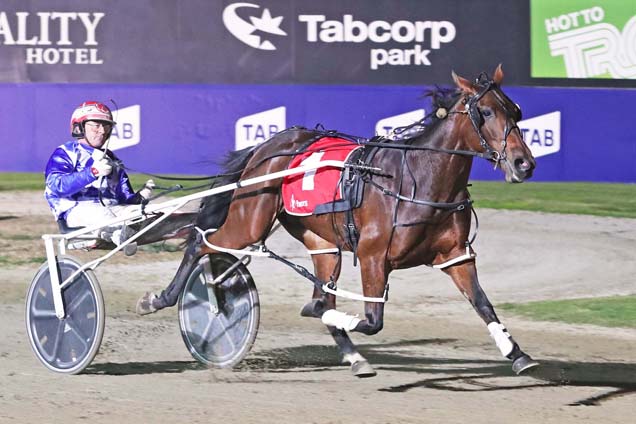 The champion reinsman, who turns 49 later this week, said achieving the milestone was "extremely satisfying", adding, "I'm privileged to get to drive so many good horses. I can't make bad horses win".
Very much at the top of his game, Alford is leading the national drivers' premiership by a huge margin this year and his drives have netted over $2.5 million in stake earnings.
Included among those wins is this season's Group 1 Miracle Mile aboard one of Alford's modern day – and all-time – favourites, Lennytheshark.
CHECK OUT TROTS MEDIA'S #PUPPET6000 CELEBRATION VIDEO
Alford's association with Lenny, the 2015 Inter Dominion champion, is legendary but so is his connection with Golden Reign, Tailamade Lombo and a host of other topliners.
Alford has been swamped with messages of congratulations from fans and his fellow participants on social media, but is taking the time to soak up the win with his family before delving into the latest word on the tweet.
"We're just heading for a pub meal and I can see there's been a bit of talk on social media. It'll be good to catch up on it later," Alford said.
Alford achieved the 5000-win milestone in November 2013. Already some pundits are looking towards 7000.
And that journey starts tomorrow night at Kilmore where Alford has six drives.
On Saturday night Alford will take time out to meet fans and sign souvenir #Puppet6000 t-shirts at Tabcorp Park Melton on Benstud Queen of the Pacific night.
Funds from the sale of the t-shirts, $10 and available at the race night office, will be donated to Alford's chosen charity, the Children's Tumour Foundation.