Marissa Dimarco appointed to HRNSW Board
Harness Racing New South Wales wish to announce the appointment of Ms Marissa Dimarco to the Board.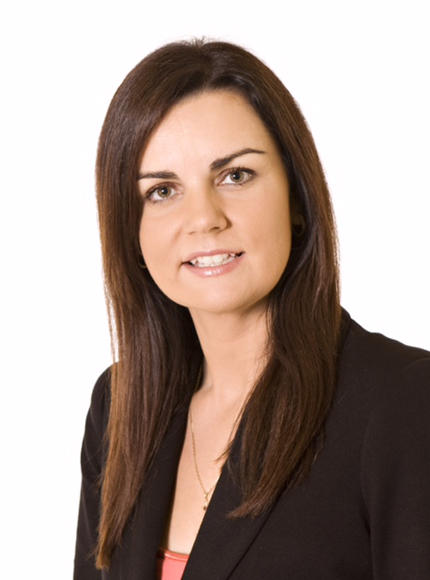 HRNSW Chairman Mr Chris Edwards announced that Ms Dimarco will commence her tenure in December to coincide with the end of his term.
Due to Mr Edwards fulfilling his maximum eight-year term, it is a legislative requirement that he stands down from the HRNSW Board.
"I welcome the appointment and I am more than certain that Marissa Dimarco will, based on her qualifications, complement the Board and be a strong contributor to the continued growth of harness racing in NSW," Mr Edwards said.
Minister for Racing Mr Paul Toole welcomed the appointment of Ms Dimarco also.
"As an accomplished lawyer and former Hunter Young Achiever award winner, Ms Dimarco will bring fresh perspectives to the HRNSW Board," Mr Toole said.
"She has a wealth of experience and skills as a lawyer specialising in corporate and commercial matters."
Mr Toole said the appointment broadens the diversity of the HRNSW Board's membership.
"It's a real positive that Ms Dimarco is based in regional NSW, which plays such a vital role in the harness racing industry," Mr Toole said.
"I congratulate Ms Dimarco on her appointment and wish her every success in the role."
Ms Dimarco, a harness racing enthusiast, breeder and owner, was honoured by the appointment.
"As a third generation participant in harness racing and a person with great passion and enthusiasm for our industry, I feel privileged and honoured to be appointed to the Board of HRNSW," Ms Dimarco said.
"My sincere thanks goes to the Board and the Minister for Racing for giving me this opportunity and placing their confidence and trust in my ability to work with them to ensure a strong future and direction for the harness racing industry throughout the State.
"I understand the diverse needs of the industry and will ensure I consider all aspects of the industry from the trainers, drivers, breeders, owners, administrators and our horses. I am humbled by the appointment but feel honoured to be part of the team at HRNSW."
Ms Dimarco has over 18 years' experience working in the legal profession, primarily practicing in commercial, corporate and property law.
She is currently a director/shareholder and commercial lawyer at Osborn Law in Newcastle.
Ms Dimarco has also held memberships with the Harness Breeders NSW and NSW Standardbred Owners Associations, the Newcastle Harness Racing Club and the Hunter Valley Harness Racing Association.
Ms Dimarco has been appointed as a Board Member of HRNSW effective from December 4, 2017, until October 21, 2018.
Most Read