Million Dollar Miracle Mile
Club Menangle along with Harness Racing New South Wales would like to announce that the 2019 Ainsworth Miracle Mile on March 2 will carry a record $1million in prizemoney.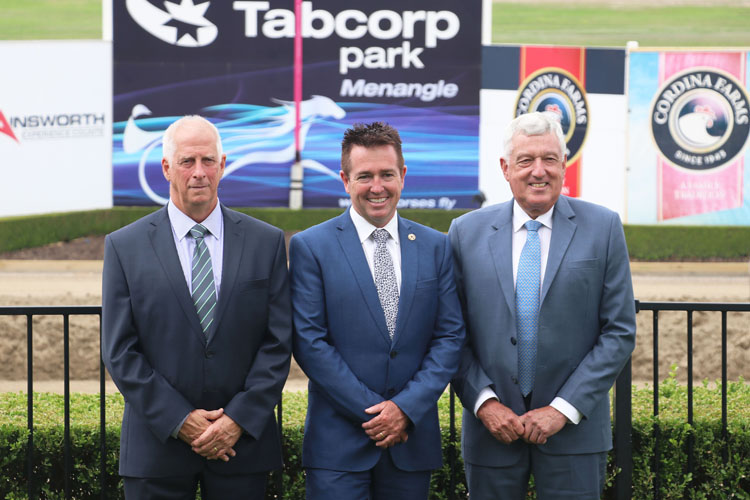 This prizemoney increase from $750,000 will make the Miracle Mile next year the richest harness racing event in the Southern Hemisphere.
The new purse also makes it the most lucrative harness event ever held in New South Wales giving all stakeholders something to be proud of according to Club Menangle Chairman Mr Ray Sharman.
"Any increase in prizemoney must be both affordable and sustainable and today's announcement is the result of the collaboration between Club Menangle and HRNSW," said Mr Sharman.
"I am confident that such a significant lift in prizemoney for the Miracle Mile will ensure that connections of all our Grand Circuit horses will endeavour to secure their place in this great race, further raise the profile of harness racing both in NSW and nationally.
"Club Menangle is excited with what the future holds for our industry and I express our great appreciation to HRNSW Chairman Rod Smith and his Board who have again shown their foresight and forward planning in working with Club Menangle to ensure that this prizemoney increase is possible and that NSW maintains its status as the premier harness racing state in Australia."
This thought was echoed by HRNSW Chairman Mr Rod Smith.
"Harness Racing NSW in 2018 has increased grassroots prizemoney by 20 per cent and is now excited to be able to join with Club Menangle to increase the prizemoney for the Ainsworth Miracle Mile to $1million," said Mr Smith.
"These prizemoney injections are fully funded by the harness racing industry and assures a strong future for our code of racing."
Adding to this announcement, prizemoney has also been increased for the Newcastle Mile on February 8 to $100,000.
Elevating the feature to Group 1 status for the first time, the Newcastle Mile will also be a Miracle Mile qualifier where the winner will receive an automatic invitation to the Grand Circuit event.
"Adding the Newcastle Mile into the Sky Racing Carnival of Miracles next February is a real uplift for participants and followers alike," said Mr Smith.
New South Wales Minister for Racing Paul Toole said the increase in prizemoney for the Ainsworth Miracle Mile and Newcastle Mile would be welcome news to the individuals and families who work in the industry.
"This is an exciting time for harness racing, with the NSW Government supporting a strong and vibrant industry here in the state," Mr Toole said.
"By providing tax parity rebates, the industry has been able to increase the prizemoney, making it the richest harness race in Australasia."