Princess The Queen Of Menangle
There are few sights more stirring than two great horses going head-to-head in a battle royale.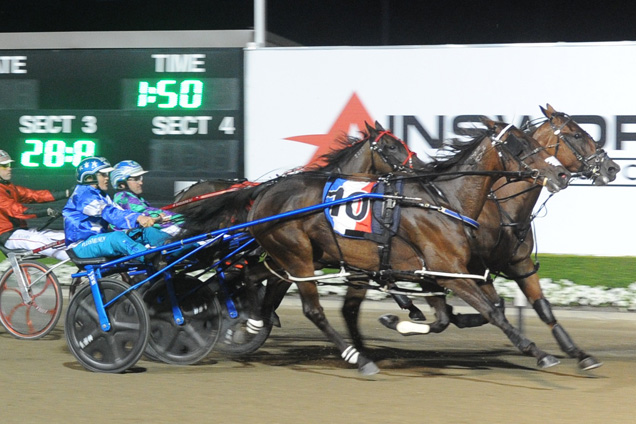 And that was the case in the Group One Macarthur Square Ladyship Mile at Tabcorp Park at Club Menangle tonight when champion pair A Piccadilly Princess (Natalie Rasmussen) and Frith (Luke McCarthy) fought out a thrilling finish to this elite mares' sprint.
At the end A Piccadilly Princess stuck out her nose right on the line to beat the gallant Frith by a nose, with the winner rating 1:50.4 for the mile.
Racegoers knew they were in for something special when the pair cleared out from their rivals on the home turn and settled down for a soul-stirring run to the line.
Blake Fitzpatrick brought Bettorthenspecial with a strong finish to grab third but all honours were with the first two horses as A Piccadilly Princess' earnings soared above the half-million dollar mark with her win.
"She's such a terrific little horse, there's not much of her but she tries her heart out," said leading reinswoman Natalie Rasmussen who took the reins for the Mark Purdon stables she co-runs with the ace New Zealand mentor.
"My horse always gives you everything she's got but I have to give a lot of credit to Frith as well, she never stopped trying – and they're two great horses, that's for sure."
A Piccadilly Princess' win gave the stable the first two Group Ones of the night after their earlier win in the NSW Oaks with Partyon.
. . . and the Purdon express rolled on – with some of their best prospects still to come.