Reward Series prizemoney increase
Harness Racing New South Wales' Reward Series which begins next month.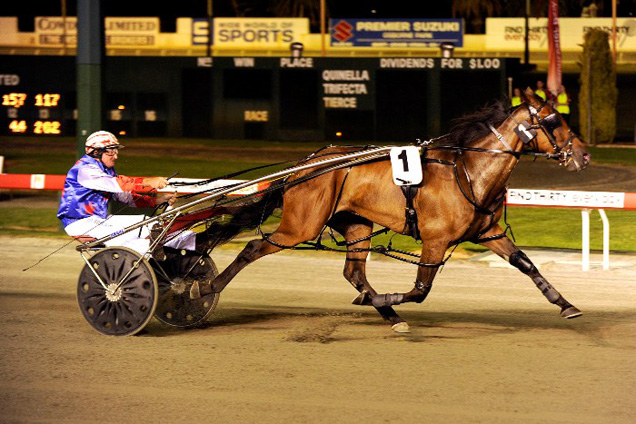 THE Harness Racing New South Wales Reward Series will start next month in all regions across the state.
Announced as part of the HRNSW funding strategy earlier this year, this new initiative is for Australian bred horses that are trained in NSW with the heats to now carry $4,500 in prizemoney.
Since that earlier HRNSW announcement, the prizemoney of the Rewards Series Heats have increased by $1,000 to $4,500, in accordance with Harness Racing Australia's amended prizemoney thresholds whilst the Finals are worth $10,000.
In addition eligible horses, as it will most likely be the horse's first win, will collect a NSW Breeders Challenge $3,000 Owners Bonus and the $3,000 Breeders Bonus.
This series was designed to cater for the lower level entry horses according to HRNSW chief executive John Dumesny.
"The Board Members, led by Chairman Rod Smith, are at the coalface, the race meetings, on a weekly basis and one issue which is often raised is how the lesser ability horses can earn a return for connections," Dumesny said.
"The Board and Management believes this is a solution to stakeholders' requests as theoretically an eligible fouryear- old C0 horse has the potential to win $14,000 for connections at its first win."
The Rewards Series is for horses aged four-years-old and older with a C0 assessment.
Horses will be selected in reverse order of dollars earned in last five starts.
Eight horses will constitute a heat – 16 horses in total.
The Rewards Series will be held fortnightly, on a rolling schedule as near to, in each NSW region as follows:
• South West and Riverina (includes Young and Canberra) – Friday/Saturday
• Western Districts – Wednesday
• Hunter & North West – Thursday/Friday/Saturday
• Metropolitan Region (includes Goulburn) – Thursday/Friday.