Rixon's the Rising Star
After locking wheels in the final heat of the New South Wales Rising Stars at Tabcorp Park Menangle on Sunday, reinswoman Ellen Rixon 'locked' in enough points earlier in the series to be crowned the 2017 champion.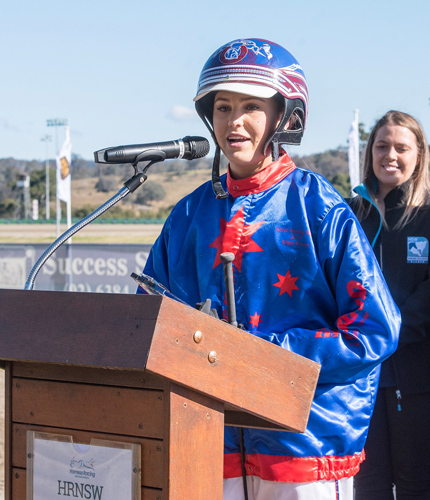 The 18-year-old got off to a strong start finishing second placed in the first two heats held at Young last Tuesday night.
Rixon's first win in the series was at Penrith last Thursday night with Sir Lasnick and with another win at Newcastle last Friday with Somemondosomewhere plus a couple more placings added to her record within the week, it was enough for the young talent to take away the series.
"It was a thrill to be able to win the series and it will be a week that I won't forget," Rixon said.
"It was a great week to have participated in . . . there were many great experiences and being able to share it with friends made it all that more memorable."
Rixon finished five points clear of the competition's early leader Steph Lippiatt, who also won two heats throughout the series.
Having finished third placed in last year's NSW Rising Stars Series, Rixon is hoping these good results can help elevate her as a full-time professional driver.
Rixon currently juggles her driving duties with her full-time job where she works in the building sector handling private certifications.
"I aspire to be a professional driver," Rixon said.