Top drivers support 'Connor's Cancer Journey'
A number of New South Wales drivers are rallying their support behind Victorian Mini Trot driver Connor Clarke who is currently undergoing treatment for non-Hodgkin lymphoma, a condition rare in children.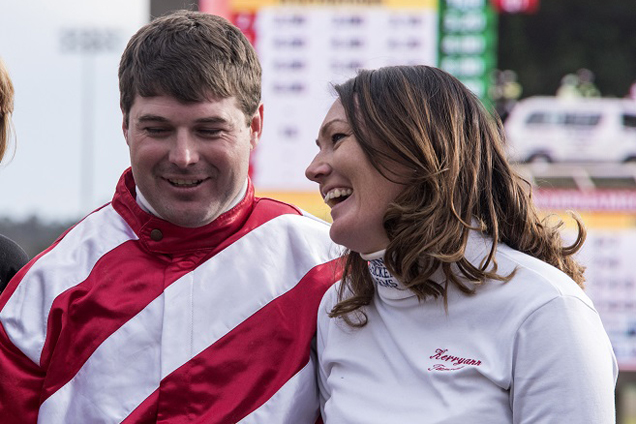 Without even meeting young Connor, his story has touched many hearts and some of this state's leading reinsmen and women are showing their support.
Connor is just 14-years-old and has to spend time away from his family and friends whilst undergoing the 18-week course of treatment.
From Ballarat, Connor is having his treatment at the Royal Children's Hospital, 1.5 hours away from his loved ones.
One of the state's leading drivers Robert Morris is more than happy to donate to the cause.
"It's so sad and I've decided to donate my driving fees from Bankstown (tonight) as well as Menangle (Saturday night) to try and help Connor and his family in this time," Morris said.
"To see such a young kid go through something like this just breaks my heart."
The state's leading driver Amanda Turnbull is also donating all of her driving fees from Bankstown tonight where she had five drives.
Meanwhile, leading reinsmen Todd McCarthy and Jack Trainor have agreed to donate their driving fees and percentages from their drives at Menangle on Saturday night which add up to 13 drives collectively.
And so too is Inter Dominion winning reinsman James Rattray who has a number of drives at Albion Park this Saturday night.
Harness racing participant Maria Furina helped co-ordinate this fundraising after being touched by Connor's story.
"It's just something that I want to do, I want to help Connor," the mother of one-year-old Charlie said.
"Two years ago I shaved my head and helped raise over $15,000 the Leukaemia Foundation Shave For A Cure.
"A lot of people donated and helped with that and hopefully we can help Connor too.
"Chris Alford, Greg Sugars, Grant Dixon and Shane Graham are all donating their driving fees from Saturday night too.
"The owners of Bling It On have donated a service fee which is up for auction on the HRV (Harness Racing Victoria) website.
"Garrards Horse and Hound, Zilco International and Finntack are also donating products which will have raffle tickets available for purchase through the Garrards Horse and Hound stores at Menangle and Bendigo.
"Connor's parents Belinda and Steven are just absolutely blown away and extremely humbled by everyone's generosity in this trying time and are so happy to see the industry pull together in their time of need.
"They are a lovely family and have four children of their own and still find room in their hearts and home to care for foster children."
There is also a Go Fund Me page set up for Connor called Connor's Cancer Journey which can be found here.