Victorian gems set to sparkle at Jewels
Brilliant Australian juvenile trotter Wobelee and Group 1 Ladyship Mile winner Carlas Pixel have been named as the most recent recipients of an Australian invite to the 2018 Harness Jewels.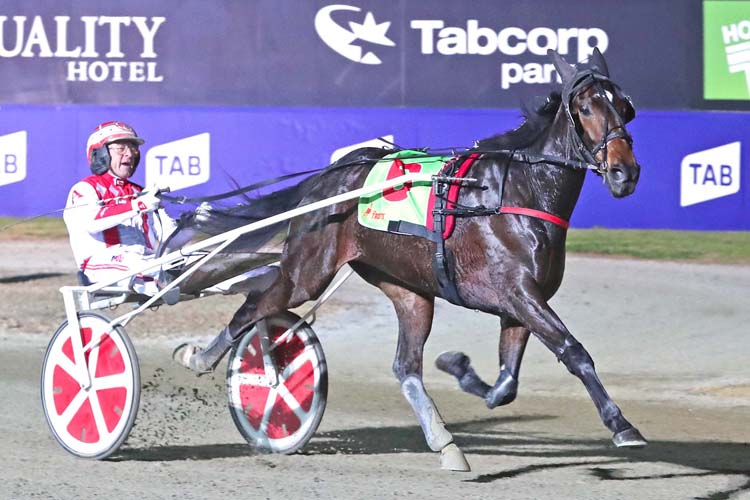 Wobelee will wear the Australian silks in this year's Three-Year-Old Ruby and joins fellow squaregaiter Custodian in the Aussie assault on New Zealand's richest harness race day.
Trained by Alison Alford, Wobelee last year became the first two-year-old to be named Australian Trotter of the Year following his stellar debut season.
In just 12 starts he amassed 10 wins (four of which were at Group One level) and over $180,000 in stakes in just his two-year-old season.
He collected the Redwood Classic, Vicbred Super Series Final, Vicbred Classic and Breeders Crown in his impressive resume during 2017.
Wobelee extended his winning streak to 12 in March by winning a heat and the final of the Group One Need For Speed Final at Melton.
His connections were thrilled to receive the invitation and cannot wait to unleash the son of Down Under Muscles on Jewels day.
Regular driver Chris Alford said it was great to be asked to bring a horse to a prestigious race day like the Jewels.
"Especially with one of our own horses. We only train a small team and we may never have another one good enough to get an invite, it will be a great experience."
"I did get to drive Blitzthemcalder a few years back when it was held at Ashburton (2013) and unfortunately his manners let him down on the day, but to be able to bring a horse over there and compete at the highest level will be something different," said Alford.
Despite the dizzy heights Wobelee has reached already, the horse didn't indicate much before his first start about what lay ahead.
"He didn't show us anything special at home. When we first trialed him we thought oh well that's alright at least he's going to make it to the races. Then he just got better and better."
Outstanding Australian Four-Year-Old Pacing Mare Carlas Pixel is a recent Group One Ladyship Mile winner. She defeated Delishka in a scintillating 1.49.5 on that occasion.
The daughter of Courage Under Fire is trained by Dean Braun and has won 14 of her 39 career starts with stakes edging close to $300,000.
In the start prior to her Ladyship win Carlas Pixel recorded an impressive Group Three victory over a mile in 1.51.7 in the Robin Dundee Stakes also at Menangle.
After attending the Jewels as a spectator four years ago, which was his first trip outside of Australia, her co-owner Shannon Nixon cannot wait to compete at the Jewels.
"I'm very excited and looking forward to it. To be honest, I only came into the ownership of the horse at the start of this season. I purchased her as a breeding proposition in the future so everything she has done this season she has just gone from strength to strength," said Nixon.
"She's versatile. In her last two starts she won when leading in her lead up to the Ladyship Mile and then she won the final from near last on the turn. So I think she has the versatility, and if conditions suit she certainly has the ability to run some special times."
Once it appeared that an invitation could be on the cards Nixon and the connections were quick to make their bookings to ensure they were part of the action on Jewels day. They are excited to be representing Australia and experiencing racing a horse overseas on a prestigious race day.
"We're looking forward to making it an occasion, and Pixie I'm sure will account herself well and make it a memorable one."
Australia is yet to take a winner's stake at the Jewels, with the closest results so far being Divisive, One Muscle Hill and Mr Mojito who finished second in their respective events, but interest this year has been huge indicating the strong potential for that to change in 2018.