Hong Kong duo disappoint in Seoul
It was a disappointing day in Korea for Hong Kong's two raiders on Sunday (10 September), with Lucky Year and Circuit Land both well-beaten as the Japanese dominated at Seoul's LetsRun Park.
Trainer Danny Shum was hoping he could follow in the footsteps of Tony Millard, who won the Korea Sprint last year with Super Jockey, but he was left to look on despondently as Lucky Year finished second-last of 15 in the KOR G1 Korea Sprint (1200m, sand) and Circuit Land battled into ninth in the KOR G1 Korea Cup (1800m, sand).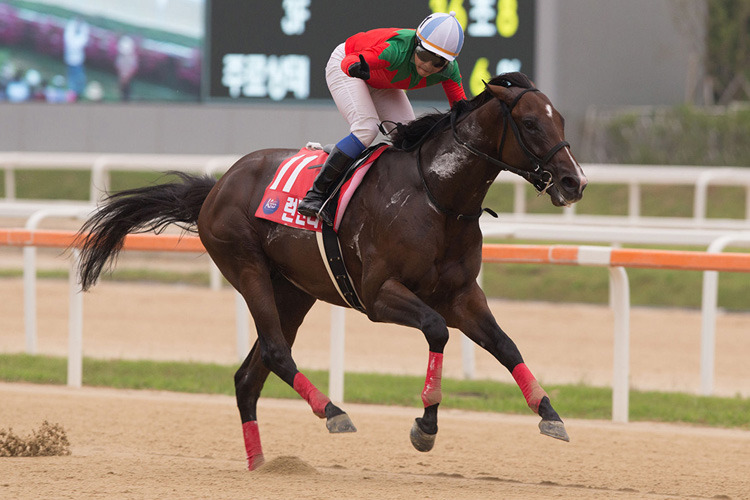 "Neither of them handled it – they didn't like it, the sand-based circuit," Shum said simply. "What can you do? We tried, that's all you can do. Circuit Land had the fever early but had trained well, and Lucky Year came back with a small cut on his left fore heel, but it was not bad. There are no excuses."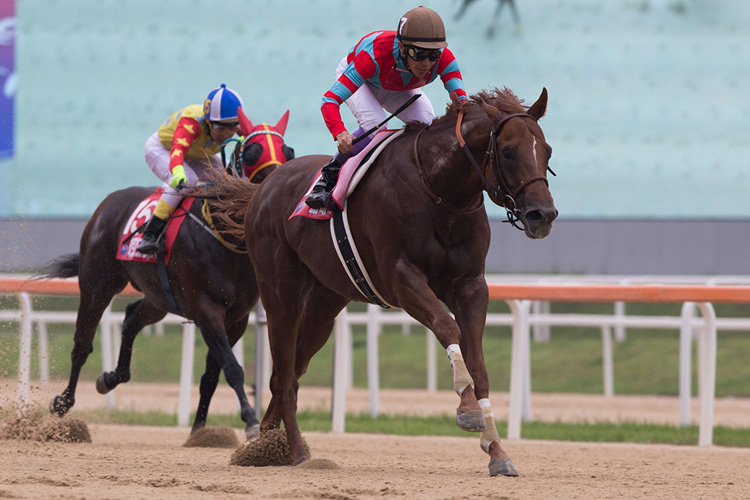 Jockey Nash Rawiller partnered both horses and said that neither was able to run their usual race on the Seoul sand.
"They just didn't handle it at all," the Australian rider said. "I found myself riding both of them along a long way out, but they just couldn't bring their regular racing patterns here – they were out of their element. I think, in the end, their lack of race fitness showed – it would have been nice if they could have had a run before coming here, but obviously with the Hong Kong season, that couldn't happen."
Lucky Year's turn came first in the Korea Sprint, but after breaking cleanly, he came under a ride soon after and was clearly uncomfortable on the surface. He faded to finish 17 lengths from Japanese winner Graceful Leap, ridden by Yutaka Take, with Korean gallopers Power Blade and Doraonpogyeongseon filling the minors.
"He was gone after 50 metres," Rawiller said. "He jumped OK but I had to get stuck into him straight away. I think you have to forget the run entirely, there's not a lot to say."
Shum's pre-race fears about Circuit Land in the gates proved unfounded as the Mizzen Mast six-year-old jumped away on terms and even found himself amongst the leading pack early.
Rawiller eased him back to settle behind the speed, fifth on the rail, but a mid-race scrimmage with American galloper Papa Shot and local Dynamic Jilju put paid to his chances – although the jockey believes he was already beaten at the time.
"We got a nasty check at the half-mile but we weren't travelling well enough to hold our spot," Rawiller said. "It probably put us out of a place chance."
He eventually finished 32 lengths adrift of Yasunari Iwata-ridden London Town, who led home a quinella in his four-length win over last year's victor Chrysolite to complete a red-letter day for the Japanese.
Shum had no regrets post-race and will look to a domestic programme for both gallopers.
"We will keep them in Hong Kong now and concentrate on some of the races before the internationals," he said. "It just wasn't our day."