LONGINES HKIR takes the global spotlight at Sha Tin Racecourse on Sunday
The global spotlight will be on Sha Tin this Sunday, 10 December, as top horses from around the world compete for four coveted Group 1 titles at the LONGINES Hong Kong International Races (photo 1) – the turf world championships.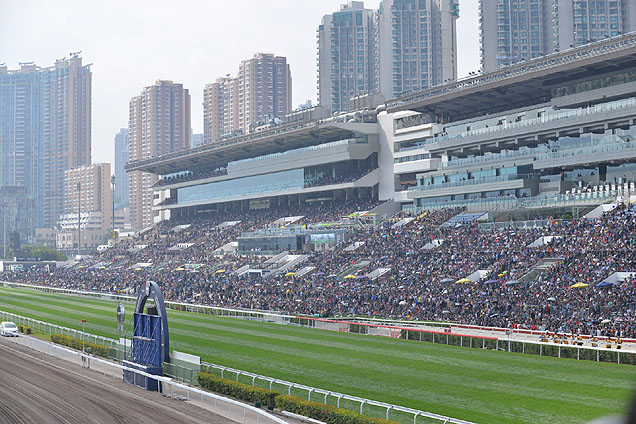 Cheering them on will be renowned movie star Eddie Peng and singer Hins Cheung.
A wide range of trackside entertainment has also been lined up on the big day for fans to enjoy at Sha Tin Racecourse.
· Racegoers entering Sha Tin Racecourse on 10 December will receive a complimentary LONGINES HKIR souvenir cap before the start of Race 5 or while stocks last.
· The day will open with a powerful and vibrant lion dance performance. Singer Hins Cheung will take the stage to perform some of his all-time favourites at the opening variety show.
· After Race 2, all jockeys participating in the four Group 1 races will greet racing fans at the Opening Ceremony in the Parade Ring to raise the curtain on this year's International Races.
· LONGINES Ambassador of Elegance Eddie Peng will also join the Opening Ceremony and present the LONGINES Prize for Elegance to the best-dressed racegoers at Sha Tin Racecourse after Race 6.
· The four International Group 1 races will be run on the turf track in the following order:
- LONGINES Hong Kong Vase (Race 4)
- LONGINES Hong Kong Sprint (Race 5)
- LONGINES Hong Kong Mile (Race 7)
- LONGINES Hong Kong Cup (Race 8)
A range of international cuisine will be available to delight the palates of racegoers at the Mezza One food plaza.
A range of exclusive LONGINES HKIR themed merchandise, including a short-sleeved polo shirt, jacket and accessories, will also be on offer at designated sales counters and Gift at Races at Sha Tin Racecourse.
Rounding the whole day off in style will be a pyrotechnic display (photo 3) lighting up the night sky in honour of the 2017 LONGINES HKIR champions.