2015-16 Two-year-old Crop Leads Way
While our Timeform analysis of the 2015-16 three-year-old crop showed a below average year, that is certainly not the case with the two-year-old crop.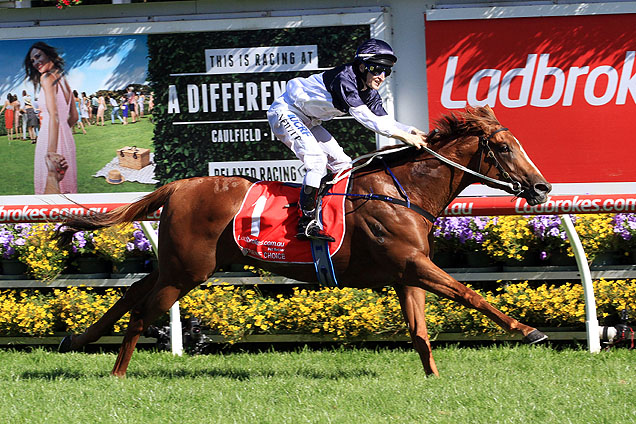 And the early signs of the now three-year-olds certainly confirm those findings.
An analysis of the last five years of juvenile crops compared to the season just passed provides an interesting insight into what might lie ahead for the newly turned three-year-olds.
What the analysis does show is that based on one metric, the 2015-16 juvenile crop is the second strongest group in the last six years.
That would not have been an obvious conclusion.
However based on the median rating of all juveniles rated 115 or higher they are not far behind the "stellar" juvenile crop headed by outstanding two-year-old Pierro
eg 119.3 versus 120.
And surprisingly a stronger crop than Sepoy's year based on the same measure. Eg 119.3 versus 119.0.
But if we look at the pure statistics of the crop we note that four juveniles were rated 120 or higher in 2015-16 – the most number of juveniles with a Timeform
rating that high in the last six years.
A study of the median ratings for corresponding three-year-old crops for the previous five years shows that, on average, the crop usually improves and matures by around an average of 1.3 pounds for the group that make up our test sample (eg >=Timeform rated 115).
If the 2015-16 juvenile crop make that type of improvement at three, then we are looking at one of the strongest three-year-old crops in the last 25 years with a predicted median Timeform rating at season's end of around 120.6.
Given that the highest median Timeform value for a three-year-old crop in the last 25 years is 120.5, achieved by the outstanding 1995-6, 2011-12 and 2012-13 crops, it could be an exciting time for the current three-year-olds and that includes a prediction that the group should win at least six races at group one level against older horses during the 2016-17 season.
Before letting this scenario play out over the season, it is worth taking a quick look at the 3YO Stakes races run so far this season to get a feel on how the crop is tracking against our predictions.
If we look at the winners Timeform Ratings in the Vain Stakes, Quezette Stakes, San Domenico Stakes, Up And Coming Stakes and Silver Shadow Stakes and compare them with the five year winning average of each race we see the average winning rating across the five winners is 1.2 pounds higher than that five-year winning average – almost on track with the findings above.
| | | | | | | |
| --- | --- | --- | --- | --- | --- | --- |
| Crop Season | Top Rated 2YO | #2YO>=120 | #2YO>=125 | >=115 Med | 3YO>=115 Med | Top Rated 3YO |
| 2015-16 | Extreme Choice (123) | 4 | 0 | 119.3 | | |
| 2014-15 | Vancouver (122) | 1 | 0 | 117.8 | 119.1 | Exosphere (127) |
| 2013-14 | Earthquake &Rubick & Mossfun (119) | 0 | 0 | 116.8 | 119.7 | Brazen Beau (126) |
| 2012-13 | Overreach (121) | 1 | 0 | 117.6 | 118.0 | Shamus Award (124) |
| 2011-12 | Pierro (127) | 3 | 1 | 120.0 | 120.5 | All Too Hard (129) |
| 2010-11 | Sepoy (124) | 3 | 0 | 119.0 | 120.5 | Sepoy (129) |