A New Joao For Singapore
Could Singapore racing be witnessing the emergence of a new Joao Moreira in the shape of Nooresh Juglall?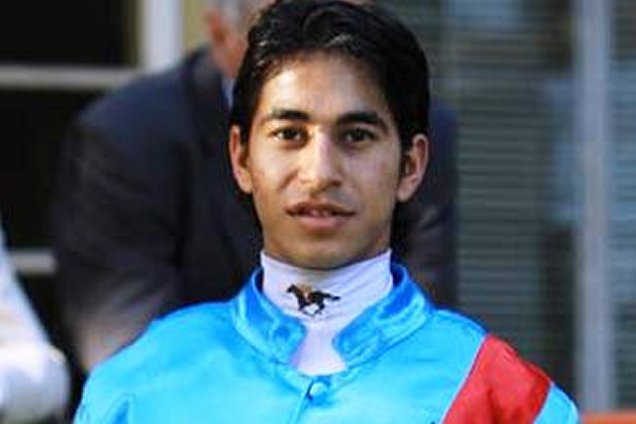 It is hard to believe that any jockey taking up a riding contract in Singapore could rival the career of Moreira, the rider many believe now sits atop all others in world rankings, but early indications lead to such conclusions.
The Singapore Turf Club has been astute in identifying young riders from all parts of the globe, then enticing them to be part of the emerging racing scene in Singapore.
I doubt Moreira would be where he is today had he not taken up the offer from the Singapore Turf Club that launched his stellar riding career leading all the way to the toughest cauldron of all – Hong Kong, where he was runner up to Australia's champion rider Zac Purton in his first season.
Moreira was a crack rider in Brazil but remained relatively unknown. It was not until he rode in Singapore that he had the opportunity to showcase his abundance of talents to the world, setting riding records that will stand for some time, not to mentioned his eight-timer from as many rides in September last year – a world first that will probably never be achieved again.
Now the Singapore Turf Club has exercised their uncanny knack of finding another potential rising star for the riding ranks in Norresh Juglall, a little known rider from the small island of Mauritius. (Mauritius is part of Africa but sits east of Madagascar in the Indian Ocean)
Nooresh grew up in Port Louis in Mauritius and completed his matriculation at the South African Jockeys Academy, his early interest in racing stemming from helping his uncle water the Champs de mars racecourse.
Nooresh rode his first winner Shine On Gold at Turffontein on 16th March 2010 some four months after commencing his riding career and then went on to win two National Apprentice Jockeys' titles in 2011-2012 and 2012-13.
The young rider who turned 23 in July is the first Mauritian jockey to accept a contract in Singapore, although another compatriot Karis Teetan has made a big impact in Hong Kong last season.
Juglall who only completed his apprenticeship in March this year has ten group wins to his credit in a short riding career to date, but one gets the feeling he will soon add to that tally.
Juglall adapted quickly to Singapore racing winning at his first race ride atop debutant Majestic Moments for the Patrick Shaw stable. But he has not rested on his laurels since setting a frantic pace - which compares favourably with Moreira's at the same stage of their Singapore riding careers.
For example in their first 50 rides since taking up a Singapore contract, Moreira ride eight winners and 12 placings while Juglall has seven winners and nine placings.
But after just 84 rides in Singapore, Juglall has outperformed Moreira registering 16 wins and 16 placings compared to Moreira's 12 wins and 17 placings at the same stage. Juglall's tally includes his four-timer on 3rd August.
In fact it took Moreira his first 100 rides to notch up 16 winners and 200 rides to reach 39 winners.
It would be some achievement for the young disciplined Juglall if he can maintain this pace to 200 rides and beyond.
No doubt the Singapore Turf Club has already begun scanning the various jurisdictions for other rising stars to swell their riding ranks that already boast some of the best riders in the world.