From The Stewards' Room - Saturday November 18
Key pointers from the stewards' report at the feature race meeting at Sandown last Saturday, November 18.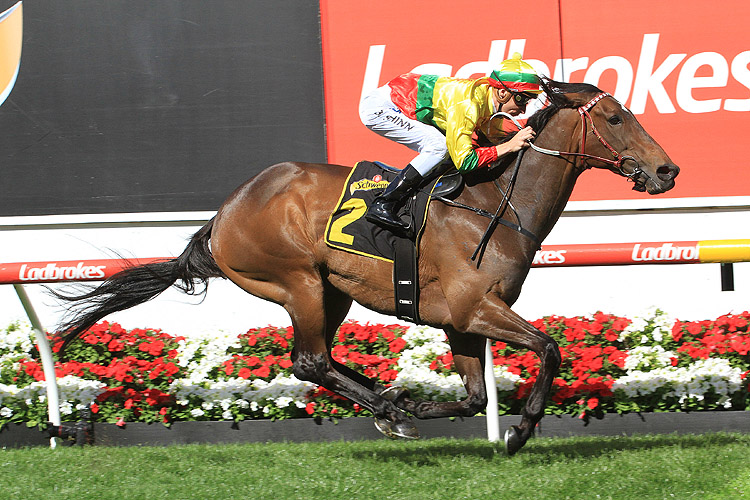 Sandown:
Irukandji
(Race 1): The Team Hawkes colt was well in the market but after showing some early speed dropped out to finish last in the Merson Cooper, beaten almost eight lengths. The colt had an excuse though – he was found to be shin sore after the race and requires a vet clearance before racing again.
Illustrious Lad
(Race 4): The sprinter settled last in the Heffernan and although winding up in the straight couldn't get into the race. Steward questioned the tactics of Ben Melham, who said he began only fairly from the wide barrier and due to good speed to his inside settled further back than anticipated. A post race endoscopic examination detected a degree of internal exercise induced pulmonary haemorrhage that may have also attributed to Illustrious Lad's performance.
Lucky Hussler
(Race 5): The gelding settled midfield in the Sandown Stakes but stayed there, unable to finish off when finishing just over two lengths away in fifth. Lucky Hussler was found to be lame in the near foreleg after the race.
Invincibella
(Race 10): The $3 favourite never raised the hopes of backers, struggling in the straight to finish more than seven lengths behind the winner. Stewards noted the mare had raced wide without cover but after the event was found to have a throat condition and requires a vet clearance before racing again.
Jalan Jalan
(Race 10): The Colin Little-trained mare was pulled up in the Summon Stakes after she bled from both nostrils. She now incurs a three month ban from racing.