Gary Crispe's Fundamental Form Analysis – Fitness Part 2
The task for the thoroughbred form analyst to accurately assess the pre-race fitness level of a horse involves several elements.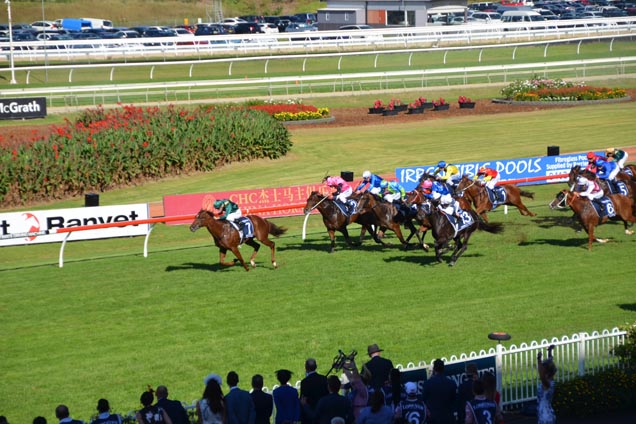 Of course assessing fitness does not only involve looking at horses first up from spell – there are other cases to examine such as a horse's form cycle and racing patterns not to mention those making their race debut.
This opens up the discussion even further as improvement that horses make also enter the equation when trying to assess the level of fitness.
For two-year-old gallopers and some three-year-olds they will of course improve in ability as they gain racing fitness which does complicate the process even more.
With younger horses it is not uncommon to see them improve many lengths from one run to the next.
This improvement is due in some part to increased levels of fitness but it can also be due to a horse improving with racing and learning what they have to do – Improvement it is a VERY important part of understanding fitness.
I will come back to that point later as improvement goes hand in hand with fitness especially for younger unexposed runners whereas when a horse gets to four or five and older, the assessment is more about fitness than improvement.
The responsibility for producing a horse in race fit order for a race rests with the racehorse trainer.
The training of thoroughbred racehorses over the last 20 years has become a labour intensive business and you will often hear trainers talk about winning prizemoney for their owners as their prime objective. Trainers currently receive 10% of all prizemoney earned by stable runners.
Champion Sydney trainer Chris Waller is always focussed on this point, selecting races for his stable runners that ensures they have the best possible chance of earning prizemoney. Waller has more recently added a stable in Melbourne to his business and can now spread his horses between two States ensuring more opportunities for his owners and horses to earn prizemoney.
With the number of metropolitan races and associated prizemoney increasing there is more pressure than ever before on trainers to maximise the returns to the stable.
The only way he can do this efficiently is to ensure every box in his stable is occupied by a horse that is fit and competitive. The trainer must utilise every stable box in the most cost effective manner in order for him to stay in business – it is of little use to have a stable full of unfit or poor performing horses.
But on the flip side, is the task to get a racehorse race fit and into winning condition. This is a long and careful process and takes time. When horses return from a spell from the racetrack, they have to be conditioned and trained to begin competitive racing all over again.
This process can take up to three months from when a horse re-enters the stable to their first up run.
Why do horses need to spell you might ask? Well they are just like human athletes and cannot give their best week after week without a break or a spell as it is commonly referred to.
This spell of break from racing usually occurs on a spelling property where a horse is returned to its natural environment of open paddocks for a few weeks.
For example recent Golden Slipper winner Capitalist went straight to the spelling paddocks after winning the Slipper on March 19 and returned to Team Snowden's stables on 2 May – some eight weeks in the paddock.
This is not uncommon for younger horses who need time to mature and develop and improve rapidly with age whereas an older galloper may have only two or three weeks in an open paddock.
Because the gains are so attractive, trainers want their horses to reach race winning condition as soon as horses return from a spell. Horses can be rushed back to the track prematurely and this will soon be evident after a horse's first couple of runs back from a spell. In these cases the horse will invariably end up back in the spelling paddocks.
In order to overcome this dilemma for trainers, many arrange for most of the preliminary training when horses return from a spell to be done at remote establishments or dedicated pre training farms.
Some leading trainers even have their own pre training properties. David Hayes like his late father Colin has spent several millions setting up his training facility at Euroa.
These facilities are particularly important with young horses and probably explains why David Hayes and Tom Dabernig have a 16% strike rate in metropolitan area with horses on debut, just below the 17% of Godolphin's John O'Shea who operates from a major complex at Agnes Banks.
Extract from
http://www.racingandsports.com.au/trainer/d-hayes-t-dabernig-56977
Trainer Form for David Hayes & Tom Dabernig
Lloyd Williams' personal trainer Robert Hickmott strikes at a very high 20% with debutantes.
What does this have to do with the form analyst you might ask? Well it has a very significant effect on the early part of a horse's form cycle in that runners from stables returning to the racetrack following a spell will as a general rule need less racing to reach race winning condition than horses from other stables without these facilities.
The other question is how do you know about these stables? Well first the free trainer statistics from the search facility on the Racing and Sports website will give you the strike rates I referred to above but also by listening to radio/TV interviews where trainers in their pre-race discussion will generally mention these facilities.
More Next week.