Gary Crispe's Fundamental Form Analysis – Fitness Part 4
If we examine Darren Weir's training style you will discover some interesting facts when used in your pre-race form analysis will help you to be profitable.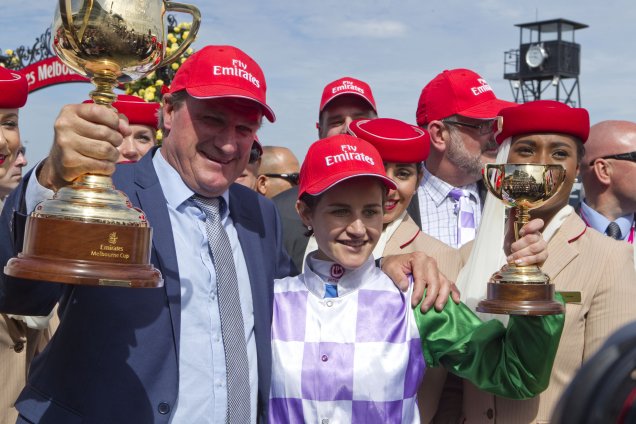 You can look at Darren Weir's stats on the FREE Racing and Sports Horseform look up.
http://www.racingandsports.com.au/trainer/darren-weir-2999
Weir's strike rate statistics clearly show his horses improve with racing. He wins 13% with first race starters, 12% with first up runners from a spell and 10% with second up runners from a spell.
But then Weir's strike rate almost doubles to 18% third up and 17% fourth up from a spell. He achieves a staggering 22% with horses deep into their campaigns of more than five runs.
But there are also some other interesting points to note from Weir's stats as the evidence is clear that once his horses reach peak form they tend to race very consistently – knowing this fact alone can be very profitable.
The Screen shots below show Weir's horses that finish first-second-third at their previous start win a handsome 55.3% of races compared with a participation rate of just 37.2%.
Not unexpectedly then, all Weir runners that finish within three lengths of the winner at their previous start also win more than their share of races – 67.7% compared to a participation rate of 51.4%.
So by making an in depth study of each trainer's statistics on the racing and Sports website, it is easy to get inside a trainer's modus operandi which can then be used in your pre-race analysis to enhance your profit margin.
Now back to barrier trials and track work.
As a general rule, horse being prepared for races up to 1200m will have fast track gallops restricted to 600m or 800m. For races 1400m and up to 1600m, they will train over 800m to 1000m and maybe 1200m while stayers will have their fast work gallops over 1200m to 1400m.
Barrier trials have become an important part of form analysis – not just for assessing if a horse has trialled well before its return to racing but even for horses in full racing condition.
In trials horses generally race against each other in fields of around ten runners. Trials are conducted at various race tracks and generally held on inside training tracks. All starts are from race day barrier stalls and times and margins recorded.
The rules governing trials are nowhere near as strict as those for official races. For example jockeys are not required to ride their mounts out and nor are runners handicapped.
Trials are normally used for the following purposes;
• Educate young and unraced horses
• Get fit/condition horses resuming from a spell or let up
• Correct unruly race behaviour of some horses eg missing start/lugging in races etc generally ordered by the race day stewards
• Re- Familiarise horses returning from spells with race conditions
• Maintain horses in peak racing condition pending their next race
Some professionals I know place a lot of emphasis on trial times. They believe there is some benefit in studying the trial times recorded by the winners as a means of ranking the efforts but paying particular attention to fast trial winners.
A word of warning however about placing too much emphasis on track work and barrier trials.
One should never get too carried away with fast track gallops or trials. This information is useful to your form reading skill but experience will show that for every brilliant trial or gallop there are several that you don't get to hear about.
Also there are reasons why you cannot place too much importance on raw track times or trials and one example of that is the Chris Waller trained She's Miss Devine.
This lightly raced mare returned to Sydney after a luckless run at Caulfield on the 30th April, Waller deciding to trial her prior to her next run in Sydney.
On the 9th May, She's Miss Devine contested a 900m trial at Rosehill. She led throughout bolting in by over six lengths and on the back of that started favourite at Rosehill where she finished down the track with no obvious excuses.
If we were to critically analyse trials as we do for actual race form we would need to know answers to some of the following;
• How the horses were shod
• What is the relative class of track companions or trial runners
• What was the actual weight carried by every horse
• How hard each horse was being ridden or tested
Finding answers to such questions is almost impossible.
Therefore in the face of so many unknowns it is necessary to keep track work and trials efforts in perspective. While they are a necessary piece of information for the form student they should not assume prominence over other factors.
Of course in Victoria punters are kept in the dark about barrier trials because officially they don't have any – only jump outs which don't really help the punter as limited information is available.
In all other States on Australia, a horse has to pass an official barrier trial before racing.
The difference in trials policy between the two States (NSW/VIC) has always been the subject of debate amongst punters so we ran our computers to extract some strike rate figures for each State and we will look at those next week.