Sectional Analysis- All Aged Stakes Day
Despite not clocking the fastest closing 600m or 200m English still managed to grab victory in the 2016 Group 1 All Aged Stakes.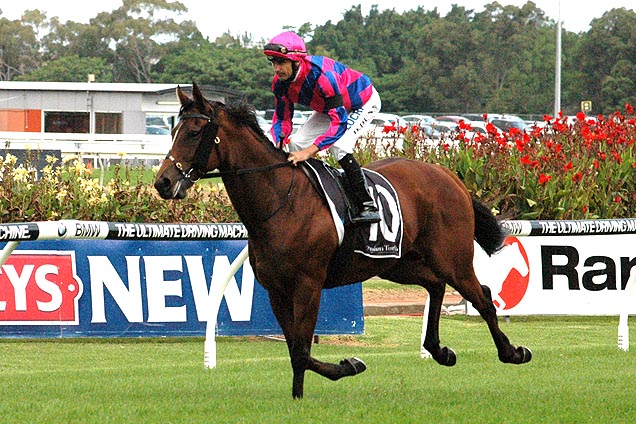 Settling back in the field last, Kermadec ran the fastest last 600m with Black Heart Bart getting to the line well for the fastest final 200m.
Seemingly the race was won for English and Sam Clipperton between the 400m and 200m when running 10.99 for that sectional split on the back of a 11.50 between the 600m and 400m.
A quick early tempo set by El Sicario ensured a slow run home in the 2016 Group 1 Champagne Stakes with the kiwi galloper running a blistering 10.57 between the 1400-1200m.
With fitness on his side, Prized Icon was able to get to the line the better in what was the slowest final 600m and 200m of the day.
The fastest of the day came in the Hall Mark Stakes off a slow tempo with Fast 'N' Rocking running the final 600m in 33.78 followed by Federal running the final 200m in 11.49.
Fastest 600m and 200m splits per race.
| | | | |
| --- | --- | --- | --- |
| Race | Horse (600m/200m) | Last 600m | Last 200m |
| Highway Handicap Class 3 (1200m) | Unknown Destiny | 35.29 | 11.87 |
| Benchmark 83 (1200m) | Rock For The Ladies/ Ammirata | 34.23 | 11.74 |
| Benchmark 83 (1200m) | He's Our Rokkii | 34.94 | 11.93 |
| JHB Carr Stakes (1400m) | Denmagic/Denpurr | 34.04 | 11.57 |
| Champagne Stakes (1600m) | Divine Prophet | 36.17 | 12.25 |
| Hall Mark Stakes (1200m) | Fast 'N' Rocking/Federal | 33.78 | 11.49 |
| All Aged Stakes (1400m) | Kermadec/Black Heart Bart | 34.18 | 11.51 |
| Japan Racing Association Plate (2000m) | Guardini/Beyond Thankful | 35.47 | 11.93 |
| Benchmark 100 (1400m) | Shoreham/Mighty Lucky | 34.54 | 11.67 |
Race 600m against Winner last 600m
| | | | |
| --- | --- | --- | --- |
| Race | Race last 600m | Winner last 600m | Difference |
| Highway Handicap Class 3 (1200m) | 35.68 | Unknown Destiny (35.29) | -0.39 |
| Benchmark 83 (1200m) | 34.84 | Ammirata (34.32) | -0.52 |
| Benchmark 83 (1200m) | 35.48 | He's Our Rokkii (34.94) | -0.54 |
| JHB Carr Stakes (1400m) | 34.68 | Yattarna (34.68) | 0.00 |
| Champagne Stakes (1600m) | 36.60 | Prized Icon (36.57) | -0.03 |
| Hall Mark Stakes (1200m) | 34.48 | Music Magnate (34.46) | -0.02 |
| All Aged Stakes (1400m) | 34.62 | English (34.23) | 0.39 |
| Japan Racing Association Plate (2000m) | 35.57 | Guardini (35.47) | -0.10 |
| Benchmark 100 (1400m) | 35.35 | Mighty Lucky (34.64) | -0.71 |
Race final 200m against winner last 200m
| | | | |
| --- | --- | --- | --- |
| Race | Race last 200m | Winner last 200m | Difference |
| Highway Handicap Class 3 (1200m) | 11.94 | Unknown Destiny (11.87) | -0.07 |
| Benchmark 83 (1200m) | 11.89 | Ammirata (11.74) | -0.15 |
| Benchmark 83 (1200m) | 11.99 | He's Our Rokkii (11.93) | -0.06 |
| JHB Carr Stakes (1400m) | 11.84 | Yattarna (11.84) | 0.00 |
| Champagne Stakes (1600m) | 12.34 | Prized Icon (12.34) | 0.00 |
| Hall Mark Stakes (1200m) | 11.90 | Music Magnate (11.90) | 0.00 |
| All Aged Stakes (1400m) | 11.73 | English (11.73) | 0.00 |
| Japan Racing Association Plate (2000m) | 11.95 | Guardini (11.95) | 0.00 |
| Benchmark 100 (1400m) | 11.89 | Mighty Lucky (11.67) | -0.22 |
R7 RANDWICK

16 April 2016

Schweppes All Aged Stakes , 1400m
Race Synopsis: Three-year-old filly English put up a really smart effort to score her first Group One victory. She travelled well in seventh place, three wide with cover, before tracking up nicely rounding the home turn. She took the lead at the 200m and then fought back when challenged for a very good win, running the 1400m out well. Black Heart Bart had a good trip in fifth place before being held up a bit on turning for home. He got a split on passing the 200m and then ran on gamely for second, putting up a smart effort in conceding 4.5kg to the winner. Kermadec was back in eighth place before improving (wide) from the 600m. He looked dangerous when the challenged strongly (wide out) at the 200m and then fought well for a close-up third. Rebel Dane was seventh on the rails, got along the inner from the 300m and then battled on soundly for (2.4 lengths) fourth. Press Statement had a wide trip, racing in fifth spot. He moved up well at the home turn, briefly hit the front at the 300m before battling on for (3.3 lengths) fifth while Malaguerra led early on before easing to get a good trip behind the new leader (Perignon). He was shuffled back on turning for home and then ran on fairly well for (4.6 lengths) sixth.


FP

Horse
Age & Sex
Trainer
Jockey
WT
SP
7. ENGLISH (AUS)
6yo Mare
MS GAI WATERHOUSE
SAM CLIPPERTON
54.5
$6.00
ENCOSTA DE LAGO (AUS) - COURT (AUS)

Newhaven Park (Mgr: R J, S O, J W & R C Kelly, G A Walker & N S Agostini)

2. BLACK HEART BART (AUS)
8yo Gelding
DARREN WEIR
KERRIN MCEVOY
59.0
$6.00
BLACKFRIARS (AUS) - SISTER THERESA (AUS)

K B Renner, C R Delacy, A Psaltis, I McCarthy & Mrs D A Richardson

1. KERMADEC (NZ)
7yo H
CHRIS WALLER
JAMES MCDONALD
59.0
$5.00
TEOFILO (IRE) - HY FUJI (AUS)

N Morgan

4th
3. REBEL DANE (AUS)
9yo H
GARY PORTELLI
JASON COLLETT
59.0
$31.00
5th
6. PRESS STATEMENT (AUS)
6yo H
CHRIS WALLER
HUGH BOWMAN
56.5
$3.00
6th
4. MALAGUERRA (AUS)
7yo Gelding
LEE & ANTHONY FREEDMAN
BLAKE SHINN
59.0
$5.00
7th
8. PERIGNON (AUS)
6yo Mare
GERALD RYAN
TIM CLARK
54.5
$51.00
8th
5. GOLDSTREAM (ITY)
7yo Gelding
KRIS LEES
BRENTON AVDULLA
59.0
$21.00