Sectional Analysis - Rosehill July 16
Esteban was among the most impressive winners of the day at Rosehill on Saturday when claiming a seven length victory in the Benchmark 73 Handicap over 2000m.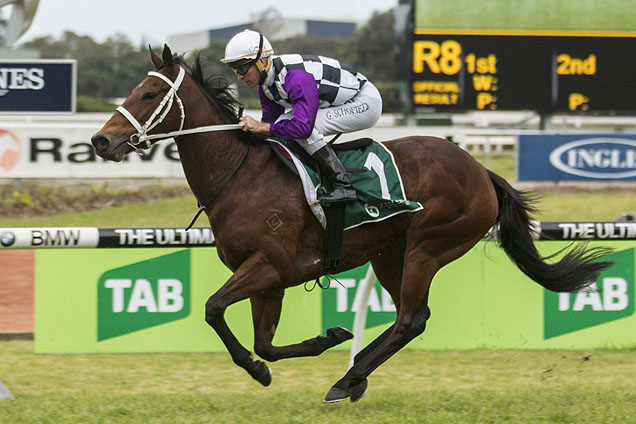 Running 35.40/12.14 after leading throughout, the John Sergeant-trained runner was able to sustain a solid pace throughout the 2000m and certainly looks one to follow going forward.
Elle Lou ran the fastest final 600m of the day (33.94) when taking out the Pluck @ Vinery Handicap (1350m) with Harpers Choice making terrific ground from back in the field to run the fastest final 200m in the opening race (11.27).
Horses to blackbook: Harper's Choice, Esteban
, Elle Lou
.
Fastest 600m and 200m splits per race.
| | | | |
| --- | --- | --- | --- |
| Race | Horse (600m/200m) | Last 600m | Last 200m |
| 2YO HCP (1400m) | Harper's Choice | 34.13 | 11.27 |
| BM 76 3YO (1500M) | Suboric/So Willie | 34.85 | 11.75 |
| Highway Handicap Class 2 (1200m) | Star Shaft | 34.40 | 11.64 |
| Benchmark 73 (2000m) | Esteban/Erika | 35.40 | 12.10 |
| Benchmark 78 (1500m) | Super Tycoon | 34.31 | 11.64 |
| Winter Stakes (1400m) | Zin Zan Eddie | 34.08 | 11.55 |
| Benchmark 93 (1200m) | Grande Punto | 34.10 | 11.57 |
| Benchmark 85 (1350m) | Elle Lou/Marple Miss | 33.94 | 11.28 |
| Benchmark 77 (1200m) | Bring Luck/ Dragon Flyer | 34.30 | 11.52 |
Race 600m against Winner last 600m
| | | | |
| --- | --- | --- | --- |
| Race | Race last 600m | Winner last 600m | Difference |
| 2YO HCP (1400m) | 34.95 | Morton's Fork (34.26) | -0.69 |
| BM 76 3YO (1500M) | 35.31 | Dark Eyes (35.24) | -0.07 |
| Highway Handicap Class 2 (1200m) | 35.10 | Star Shaft (34.40) | -0.70 |
| Benchmark 73 (2000m) | 35.40 | Esteban 35.40 | -0.00 |
| Benchmark 78 (1500m) | 35.20 | Super Tycoon (34.31) | -0.89 |
| Winter Stakes (1400m) | 34.53 | Oxford Poet (34.53) | -0.00 |
| Benchmark 93 (1200m) | 34.78 | Grande Punto (34.10) | -0.68 |
| Benchmark 85 (1350m) | 35.13 | Elle Lou (33.94) | -1.19 |
| Benchmark 77 (1200m) | 35.34 | Isorich (35.10) | -0.24 |
Race final 200m against winner last 200m
| | | | |
| --- | --- | --- | --- |
| Race | Race last 200m | Winner last 200m | Difference |
| 2YO HCP (1400m) | 11.60 | Morton's Fork (11.42) | -0.18 |
| BM 76 3YO (1500M) | 11.96 | Dark Eyes (11.96) | -0.00 |
| Highway Handicap Class 2 (1200m) | 11.74 | Star Shaft (11.64) | -0.10 |
| Benchmark 73 (2000m) | 12.14 | Esteban 12.14 | -0.00 |
| Benchmark 78 (1500m) | 11.64 | Super Tycoon (11.64) | -0.00 |
| Winter Stakes (1400m) | 11.75 | Oxford Poet (11.75) | -0.00 |
| Benchmark 93 (1200m) | 11.58 | Grande Punto (11.57) | -0.01 |
| Benchmark 85 (1350m) | 11.80 | Elle Lou (11.47) | -0.33 |
| Benchmark 77 (1200m) | 11.68 | Isorich (11.64) | -0.04 |