The Everest - Contenders Vs Pretenders
The Everest is only five weeks away and with seven slots still yet to be filled, who deserves their place in the feature event?
At this stage Chautauqua
, English
, Fell Swoop
, She Will Reign
and Houtzen
have already secured their place in the field, with many still pushing for the chance to line up at Randwick.
So who are the contenders and who are the pretenders?
Contenders
Vega Magic
- Timeform
Rating: 126p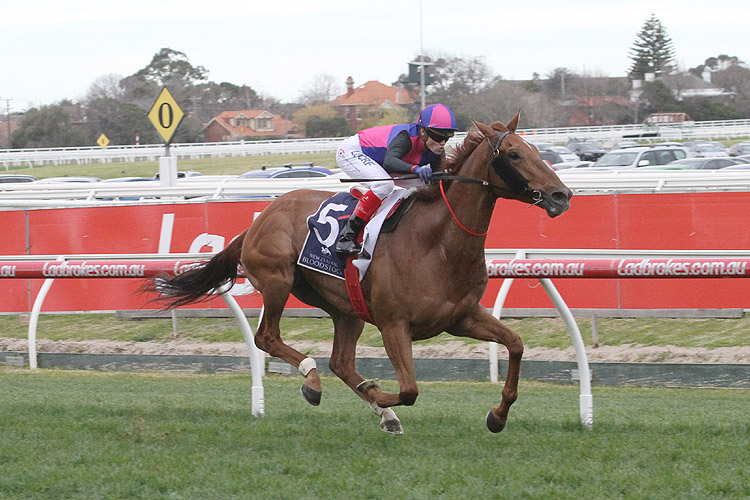 Put the writing on the wall first up before taking a good step forward in the Memsie Stakes last start, returning a Timeform rating of 126p.
A rating of 126p is a serious shot fired this early in the season - the mark having only been matched or bettered by Weekend Hussler
(126) and So You Think
(128) in the recent history of the Memsie.
Further highlighting the significance of the mark; there are only three horses currently in training with a higher rating to their name; Winx (134), Hartnell (128) and Chautauqua (127).
Questions of whether Vega Magic can measure up to The Everest should really be flipped. Can The Everest measure up to him? The answer in the case of Chautauqua is, sure, under the right scenario.
Though we are yet to see Chautauqua back this season (resumes Saturday), if he is unable to get back to that level of form, Vega Magic remains the horse to beat in the big dance.
Menari
- Timeform Rating: 122p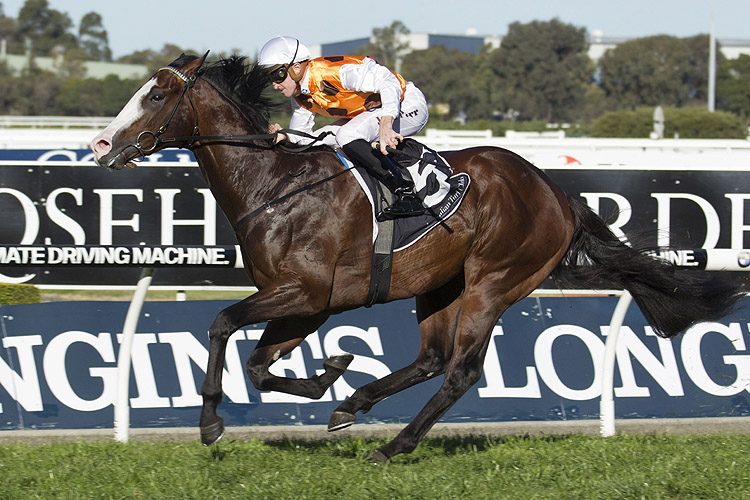 The clear 'X' factor following his ultra impressive display in Saturday's Run To The Rose Stakes [1200m].
Much like Vega Magic, Menari put the writing on the wall first up, before springboarding off that performance, returning a Timeform rating of 122p on Saturday.
Astern
, Exosphere
, Pierro
& Smart Missile
performed similarly in the same event, before all rounding out their Spring campaigns rated >=124.
Another comparison to draw is through Star Turn
.
Up early (given the new Spring programming), Menari's first up performance marginally bettered that of Star Turn
who won the Group 3 San Domenico [1100m] on the same weekend last year.
Star Turn went on to be narrowly beaten in the Group 2 Run To The Rose [1200m] before easily disposing of his elder rivals in the Group 2 Schillaci Stakes [1200m] - ran a week earlier than the Everest this year.
If able to follow a similar progression, Menari will no doubt be hard to beat in the Golden Rose, before staking a serious claim if securing a slot in The Everest.
Redzel
- Timeform Rating: 121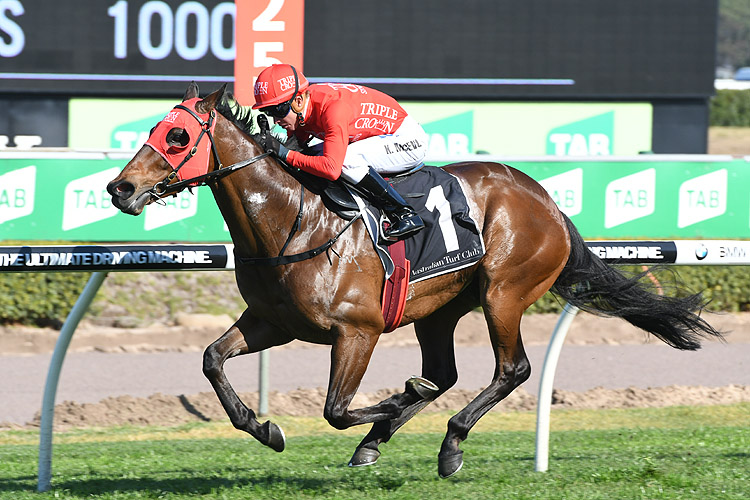 Returned as good as ever in the Concorde Stakes [1000m] notching up the hat-trick, following his maiden Group 1 success in the Doomben 10,000 [1200m].
Erased claims that he is just a wet-tracker and once again posted a strong performance against the clock.
May lack the talent of the above two, however he is airborne and given his favourable racing pattern, he deserves his crack at the big boys.
Russian Revolution
- Timeform Rating: 120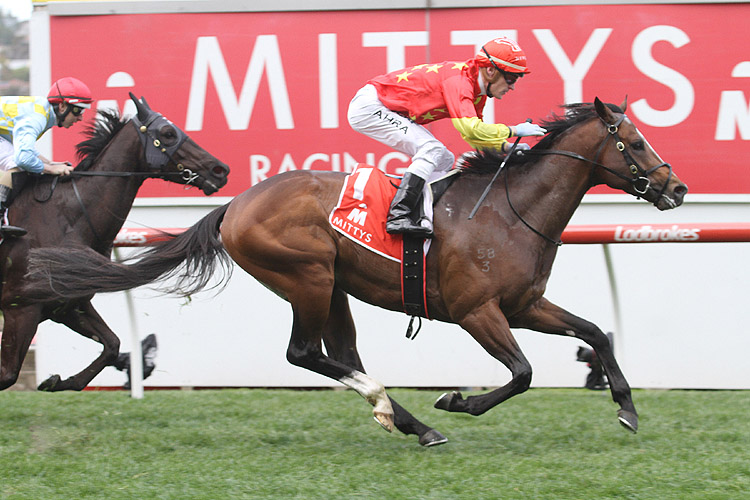 Won the Galaxy in impressive fashion before failing to fire in both the TJ Smith Stakes [1200m] and Doomben 10,000 [1200m] prior to a break (admittedly had excuses).
Returned over 1000m on Saturday and prove too good taking out the Group 2 McEwen Stakes.
Not convinced he is a 1000m horse, but confident he is better on top of the ground, posting his strongest performance against the clock.
Although not rated as high as the above, he is untapped and is a winner, tasting defeat just three times from nine starts.
Pretenders
Spieth
- Timeform Rating: 121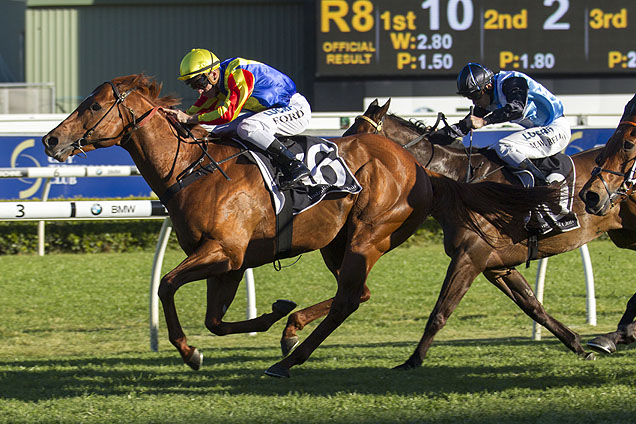 Somewhat hurts me to place him in this category, however until he reproduces what he did in the Newmarket/Lightning, have to be against him.
His last win was close to a year ago (beating home Kaepernick
) and hard to really suggest the form through Malaguerra
or Terravista
is very strong (in hindsight).
No doubting his ability, however given his low percentage racing pattern and the likelihood of a firm track at Randwick, imagine he would struggle to get home into the finish.
Clearly Innocent
- Timeform Rating: 121
Spaced his rivals in the Kingsford Smith Cup [1300m] before very game with the big weight in the Group 1 Stradbroke Handicap [1350m] prior to a break.
Ran up to a new career peak on both occasions, however suspect that is the 'B' grade form and much like Spieth his racing pattern is very low percentage.
The Kingsford Smith Cup was the first time he had struck a wet track and he clearly excelled, though again question the form around both Jungle Edge
and Counterattack
.
Only career victories at <= 1200m have been at Scone and Mudgee.
Redkirk Warrior
- Timeform Rating: 120
Won a dawdling Group 1 Newmarket [1200m], a performance (30-1 SP) which at this stage remains an outlier.
Prepared to forgive his two remaining runs in the Autumn as he didn't appear to handle the heavy conditions.
Prior to coming to Australia, he won on debut over 2000m at Great Yarmouth, before sold and transferred to Hong Kong, where he went on start favourite in the 2015 Hong Kong Derby [2000m], finishing 11th.
Hard then to envisage him two years later being crowned a world class sprinter — right?
In his favour is the fact he is only lightly raced (12 starts) and Hayes has not been quiet in hiding his high opinion of the horse.
More will be revealed in Saturday's Group 2 Bobby Lewis Quality, however until then, I have to be against.
Brave Smash
- Timeform Rating: 113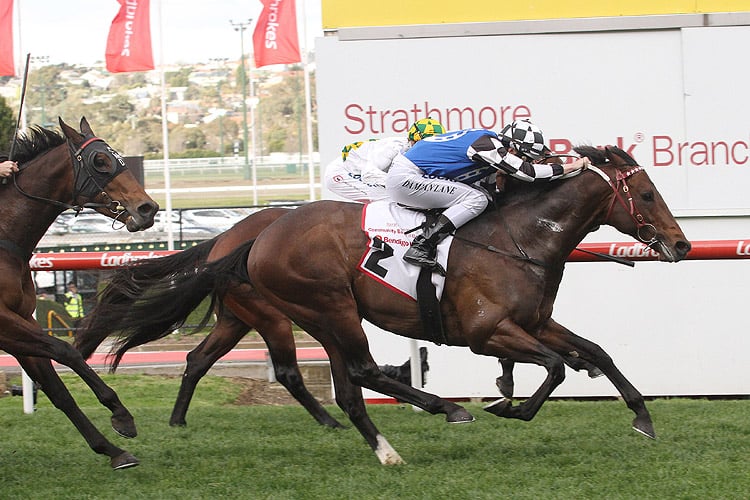 Not a stable you like to take a set against, however I really struggle to understand the hype surrounding this horse.
Was very good in Australian debut behind Vega Magic, however he had a very handy weight swing (6.5kg) and while justifying his heavy support on Saturday, it's hard to suggest the form around El Divino or Revolving Door pumps up his tyres.
His form in Japan was sound though nothing to write home about and certainly wasn't Group 1 standard.
Stable/connections are bullish he has plenty of improvement to come, though he'd want to.