Bolton eyeing Australian options
Warren Bolton is giving serious thought to an Australian venture later in the year.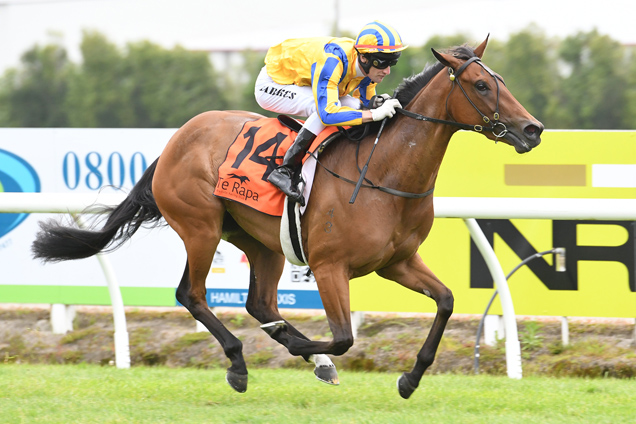 "I'm thinking of taking a few over to Sydney in the spring," the New Plymouth horseman said. "I've done it before and know the ropes.
"The first horse I trained was Triomphe and we took him over there and he ran fourth in the Brisbane Cup and later on he finished fifth in the Metropolitan."
Bolton's current team is headed by the gifted filly I Am Poppy, who has won both of her three-year-old starts. She hasn't raced since she beat the subsequent Gr.2 Auckland Thoroughbred Breeders' Stakes winner Lasarla at Te Rapa in October.
"I struggled to place her, there's not much for three-year-old sprinters," Bolton said.
"I nominated her for the Telegraph against the older horses, but that would have only killed her so I put her out and left her alone. She will be back into work on May 1."
I Am Poppy
's fellow three-year-old Grace Invader has finished in the money in both her starts before a muscle issue forced her out of work while the juvenile Vincent hasn't raced since he finished runner-up at Trentham in January.
"He suffered a stress fracture of the tibia so he's out and will be back in mid-May," Bolton said.
He has also eased up on Viva Lilli, a two-year-old daughter of All Too Hard, who was a debut third at Trentham earlier this month, while he has high future hopes for an Azamour youngster.
"She's a nice staying type of filly and I bought a lovely Choisir filly in Sydney last week as well," Bolton said.