Moon Ready To Rise Again At Seoul
Almost six months after he shattered his collarbone, Moon Se Young is back in the saddle at Seoul this weekend and Korea's top jockey may not very long to get back in the winner's circle with a nice-looking book of rides on Saturday.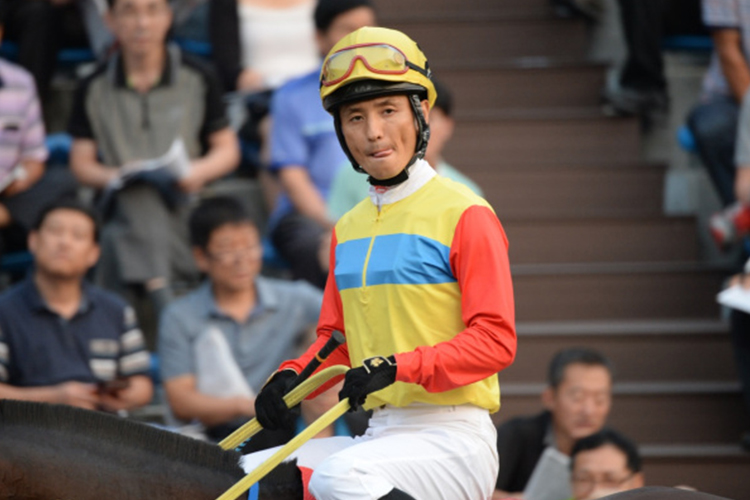 Moon Se Young saw his run of seven consecutive Seoul Premierships come to an end in 2017 as Djordje Perovic became the first foreign rider to win the Championship although Moon missed part of that season riding on a short-term license in Singapore. This time the layoffs were for a far less pleasant reason with a fractured jaw at the very start of the season followed by June's fall which saw his collarbone broken in four places.
Despite all that, Moon still lies in 9th place in the 2018 Premiership and with 34 winners from 182 rides, has the highest win (18.7%) and place (36.8) percentage of any rider in the weighing room and it's with those kind of figures in mind that punters will be welcoming him back.
Not just punters either with plenty of owners and trainers keen for him to get back on their horses, Moon has 15 rides across the weekend, 7 of them on Saturday and he may not have to wait long at all to get back into the winner's circle.
Moon's first ride back, Real Gangja in race 1, is the likely favourite, with the gelding having run 3rd in both his latest two starts. In race 6 Gaon Force is the top pick and he has excellent chances on Phoenix Wolf in race 7, Simple Life in race 11 and Meni Blade in race 13.
Last weekend Moon Se Young was back at Seoul Racecourse but wearing a suit and shadowing the Stewards for the day. He wasn't allowed to suspend any of his rivals. As ever he was modest about his comeback: "I'll be happy if I can ride some winners."