Goodwood could see double
Order Again could make a great season an extraordinary one for Goodwood Stud.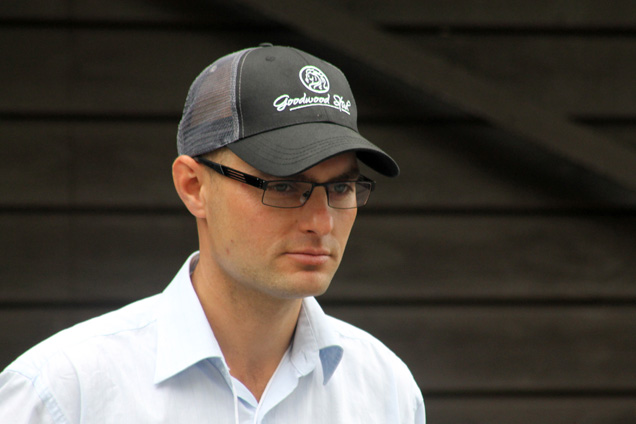 The Palmerston North farm bred the Gr.1 Queensland Derby contender in partnership with Cam and Chas Stewart, who race the horse out of Brian Smith's Eagle Farm stable.
The Iffraaj
gelding will run in Saturday's Gr.3 Grand Prix Stakes in Brisbane before tackling the Derby on June 10.
He will face several Derby hopefuls, including Gr.1 South Australian Derby winner Volatile Mix and Gr.3 Rough Habit Plate winner Shocking Luck.
Originally from New Plymouth, the Stewart brothers relocated to Noosa about 20 years ago for work.
They now run a seafood-importing business and have bred and raced a number of horses, including Brisbane Cup winner Jetset Lad, as well as sharing in the ownership of smart stayer Pentathlon.
"They (the Stewarts) are extremely happy with how he galloped this week, so everyone is really confident," Goodwood Stud general manager William Fell said.
"The fact they have a horse heading towards the Derby is the biggest thrill for them. They just love their racing."
If successful, Order Again
would cap off an outstanding season for Goodwood Stud. They tasted Group One glory as breeders earlier in the season when Gingernuts, another son of Iffraaj, won the New Zealand Derby and Rosehill Guineas.
"It would be incredible. It's probably something that would never happen again," Fell said.
"We put a lot of effort into breeding the right horses and this particular year has been a really good one. Goodwood has been operating for ten years now and it is all coming together.
"I'm heading over there for the Derby, so hopefully he can run a good race. But if he could win it, that would be amazing."
Order Again continues a long association between the Fells and Stewarts.
"They had been a friend of Dad's for a few years, and he had sold them a few horses over the years. I continued that relationship after Dad became ill," Fell said.
"We own a few more mares with the Stewart boys now. We own a stallion share in Contributor together and we have a nice bunch of horses around us.
"They have really become great mates through this process."
One mating the partnership will look forward to with great anticipation is the Pins mare Runway.
The three-win mare is a half-sister to Gingernuts and will be sent to Iffraaj next season, making the resulting foal a three-quarter sibling to the Group One hero.
"We are shareholders in Iffraaj and have supported him with at least two to three mares each year since he came out to New Zealand," Fell said.
"He has been very good to us and his progeny are enjoying an amazing season. Let's hope Order Again can make it even better."