A seaside holiday for horses
For the forthcoming Longines Gran Premio Latino American, the Valparaiso Sporting Club has spared no expenses in making the visiting horses comfortable.
Viña del Mar, which is part of the district of Valparaiso, is famous as a holiday centre in Chile and it is still full of tourists as the schools are still on holiday.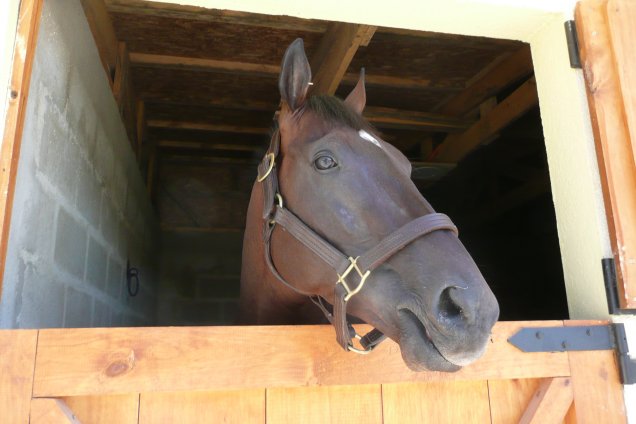 The Club has built a brand new complex "Villa Hipica" for the equine tourists who have arrived for the big race. There are 14 boxes for the horses and a separate building to house the grooms and other helpers, all situated around a central courtyard with a big shade tree. There's tables and chairs under awnings where connections can chat and watch their horses.
There are showers for the horses (as well as the humans) and the horses have direct access to the turf track and a crossing to the dirt track which they are using for track work.
The horses all seemed quite at home in their luxury surroundings and it would seem that persuading them to go out and work might be a bit hard.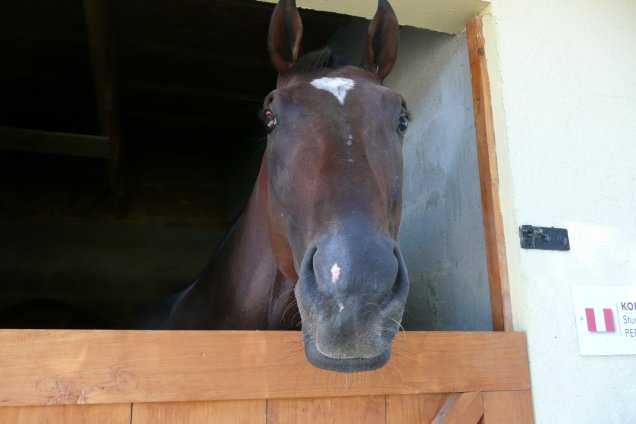 We were fortunate in having the Starter (Juez del Partido) Rodrigo Pérez as our guide as he checked out if any of the horses had issues with starting. Fortunately they all seem to be well behaved so Rodrigo is hoping for a smooth dispatch on Sunday.
The nine overseas horses will be joined on Sunday by seven Chilean horses to make a field of 16 to contest this G1 race.