Countdown Towards Longines Gran Premio Latinoamericano 2019
The Main Characters Of The Latino And Longines Cup
Almost in the final stretch to the major South American International race meeting, we bring the names of the
main characters of LONGINES GRAN PREMIO LATINOAMERICANO and LONGINES CUP CARLOS CAMPINO.
LONGINES GRAN PREMIO LATINOAMERICANO (G1)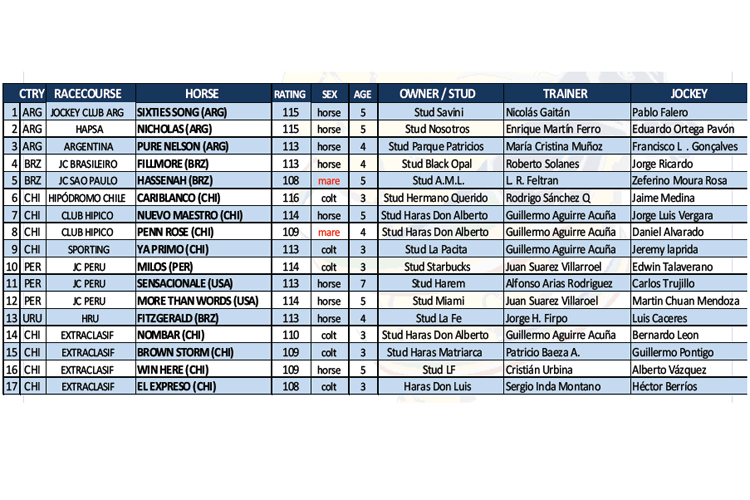 Thanks to an agreement between Ascot, LARC and OSAF, the winner of LGPL is offered the oportunity to travel to the United Kingdom to compete in one of the Group 1 races or in the Hardwicke stakes (G2) during the race
meeting in Royal Ascot, which will take place between June 18th and 22nd 2019 at Ascot racecourse.
Ascot grants the winner of Longines Gran Premio Latinoamericano a subsidy of GBP 20,000.- for travel expenses in order to be able to participate in this initiative.
The race meeting of Sunday 10th of March looks forward to counting with the attendance of the most remarkable
international authorities and characters, representatives of the horseracing activity from all continents.
A true international celebration, with representatives from all South America, France, USA, Turkey, Great Britain, Japan,amongst others.
LONGINES CUP CARLOS CAMPINO (G2)