Black Caviar Trail New Tourist Attraction For Victoria
The Black Caviar Trail of Champions has been launched in the Victorian town of Nagambie in what will be a major tourism boost to the local region.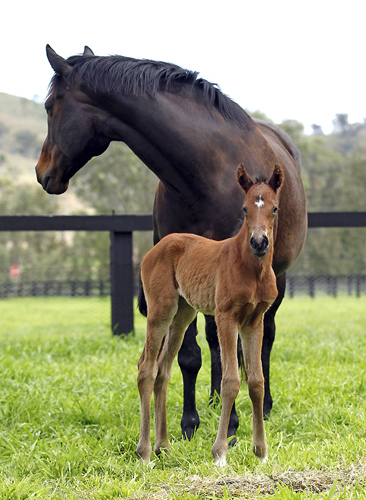 The $30,000 project will capitalise on the region's long history as one of Australia's premier thoroughbred regions as well as its many natural attractions, restaurants and wineries.
Commencing at Living Legends in Greenvale and concluding at Chatswood Stud near Seymour, the touring route features 25 designated sites of significance along a distance of 160 kilometres.
It will take participants on a journey through Kilmore, Seymour, Northwood, Avenel and Nagambie.
The full touring route takes three hours to complete and allows participants to customise their tour by selecting which sites they choose to visit.
Each site features a themed plaque with a Quick Recognition code that participants can scan using their smart phones to access the history and stories of the local thoroughbred industry.
The tour also takes in other key points of interest and activities including wineries, cafes, a river cruise and a visit to the iconic statue of Black Caviar.
Black Caviar was foaled down in Nagambie, situated on the shores of Lake Nagambie.
The project has been delivered by the Committee of Nagambie Lakes Tourism and Commerce Inc. and combines elements from the racing and tourism industries which are both key drivers for the local economy.
The launch of the Black Caviar Trail of Champions coincides with the 2016 Emirates Melbourne Cup Tour which is passing through Nagambie.
The Member for Macedon Mary-Anne Thomas said: "The Black Caviar Trail of Champions is set to attract residents and visitors alike to this beautiful region and showcase the area's historic role as a centre for premier thoroughbred breeding and training."