Flemington Club Stand Ready For Spring Opening
The Victoria Racing Club has confirmed that contract builders Multiplex have completed the construction of the new Flemington Club Stand on schedule and on budget.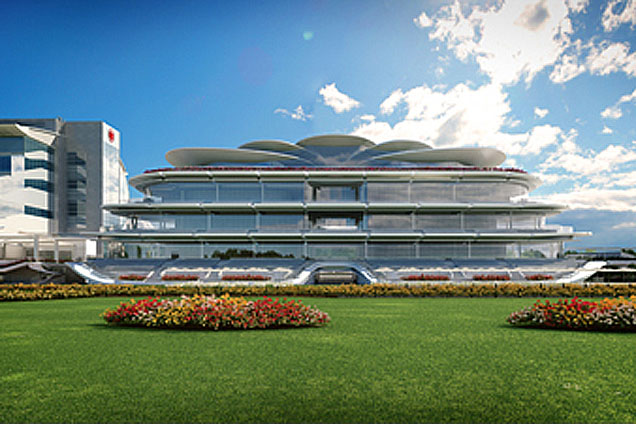 The $128 milion Club Stand will be operational at this year's Melbourne Cup Carnival.
VRC chair Amanda Elliott said the club is thrilled to reach this significant milestone ahead of the spring racing season.
"The completion of The Club Stand marks one of the most exciting times in VRC history and we look forward to officially opening it to VRC members and their guests in full for the first time on Victoria Derby Day," Mrs Elliott said.
"The Club Stand is a statement venue that will change event experiences and become the setting for the next generation of racegoers to enjoy racing differently."
During its 20-month construction process, The Club Stand generated an estimated 350 full-time equivalent jobs with a peak workforce of 435 workers on site.
The breathtaking curvilinear facade of The Club Stand required installation of 90 pre-cast panels each weighing up to 30 tonnes.
Approximately 1,500 tonnes of steel were used during construction with a tower crane and up to six mobile cranes on-site each day during the main structural steel construction period.
VRC members and their guests will be the first to experience the ground floor and selected pre-booked restaurants on Sofitel Girls' Day Out and Turnbull Stakes Day ahead of The Club Stand's first fully operational day on Victoria Derby Day.
The Club Stand facilities include three premium restaurants offering world-class dining experiences, several casual dining options and eight diverse bars across five levels.
The Roof Garden has breathtaking views of the course and city and offers landscaped areas with open and enclosed spaces beneath canopies, a signature design element of The Club Stand's architecture.
Most Read