Record Economic Returns From 2016 Melbourne Cup Carnival
The 2016 Melbourne Cup Carnival economic impact study has shown that the home grown event delivered record benefits to Victoria.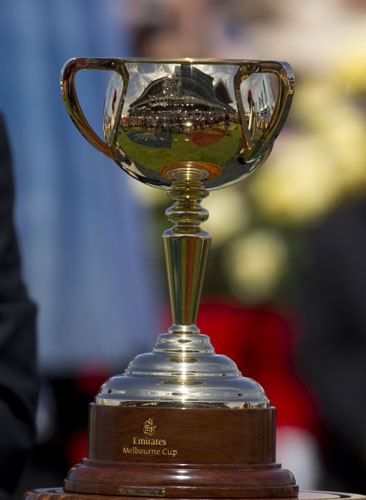 The Carnival contributed an outstanding $427.1 million in gross economic benefit to the state last year; a 10.1% increase on 2015 and a 16.6% boost since 2012.
Victoria Racing Club (VRC) Chairman Amanda Elliott said the Melbourne Cup Carnival has a positive economic impact on Victoria that is unrivalled by other Victorian sporting events.
"The Melbourne Cup Carnival is a resounding success story. This is Australia's original major event and it contributes to the economy like no other," Mrs Elliott said.
"The four days of the Melbourne Cup Carnival are the four most attended anywhere in Australia, with the event providing an economic benefit to Victoria of more than $425 million.
"Such a sizable economic benefit filters right through the economy, and especially to sectors such as tourism, retail and fashion, hospitality and accommodation, supporting jobs across the state."
Each year, the VRC assigns an independent body to analyse the performance of the Melbourne Cup Carnival.
Data compiled by IER found the 2016 Melbourne Cup Carnival was also responsible for:
• A 7.8 per cent increase in the number of out-of-state individuals (80,472) attending the Melbourne Cup Carnival; including 65,038 event motivated attendees (up 21.8% on 2012) and 5,494 extended stay visitors (up 45.3% on 2015)
• The number of New Zealand visitors rising for the third consecutive year, up 42% on 2013
• $38.3 million in commercial accommodation spending in Victoria (up from $31.5 million in 2015) over 234,104 bed nights (up 21.9% on 2015)
• In conjunction with P&O Cruises and Carnival Australia, cruise ship passengers attending the Carnival increased from 7,785 in 2015 to 7,971 in 2016, contributing nearly $11 million in value added impact
• $44.3 million in fashion and retail spending in Victoria (up 6% on 2015)
• The purchase of 295,397 individual fashion items including 49,067 pairs of shoes, 46,448 dresses, 11,659 suits and 59,665 hats and fascinators
• $23.6 million in spending on meals, food and beverages, and $45.2 million on wagering.
The 2016 Melbourne Cup Carnival was also responsible for:
• The employment of approximately 20,000 staff and contractors working for 943 companies at Flemington in the lead-up and during the event
• Attracting 25 international horses to Melbourne for the purpose of racing in the Carnival, including six from the UK and six from New Zealand.
2016 Emirates Melbourne Cup statistics of note:
• Broadcast into 163 territories worldwide
• Simulcast in Hong Kong and for the first time Japan
• Live streamed to a global audience on Twitter, in the first Twitter live streaming deal anywhere in the world outside the United States
• Melbourne Cup Twitter hashtag reached number one in 25 locations
• 6.13 million total Snap views on Snapchat.
Minister for Tourism and Major Events John Eren said the Melbourne Cup Carnival generates big numbers for Victoria.
"It attracts thousands of visitors from far and wide who see first-hand that we really do have the best of everything. Its benefits are felt right across our state – creating jobs, filling our hotels, and keeping our local shops, cafes, bars and restaurants buzzing."
Mrs Elliott said after a bumper 2016 Melbourne Cup Carnival, this year's event is sure to be even bigger and better.
"The VRC funds the Melbourne Cup Carnival at a cost of $50 million annually and we strive to ensure that every Carnival is better than the last. This applies to every aspect, the racing, the food and beverage, the facilities and the entertainment and we're confident we'll achieve that again this year.
"As the Emirates Melbourne Cup Tour embarks on its 15th year in 2017, we are excited to announce that the Emirates Melbourne Cup trophy will increase in value from $175,000 to $200,000 from this year," said Mrs Elliott