Canberra Racing Club CEO Peter Stubbs' Retirement Announced
The Canberra Racing Club has announced the pending retirement of its longstanding CEO Peter Stubbs.
Stubbs will bow out on 16 October 2018, which coincides with the Club's Annual General Meeting.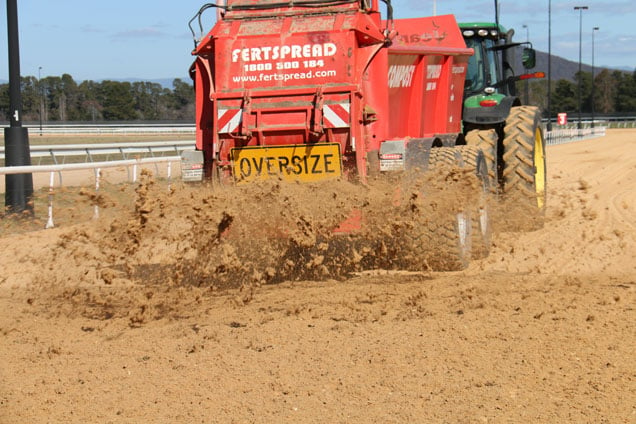 Stubbs has served in racing administration for thirty years and has been Canberra CEO for the last 12 years.
Canberra Racing Club Chairman Paul Meiklejohn said Stubbs was a fine administrator and that his leadership and professionalism would be greatly missed.
"Peter created a strong sense of purpose and belonging among within the management team and this has been a key factor in his success as CEO and that of the club more broadly," Meiklejohn said.
Meiklejohn praised Stubbs strength, resilience and crisis management skills, evident in overcoming a number of major challenges that the Club has faced over the years.
Stubbs said it has been an "absolute privilege" to work for the Club and to contribute to an industry for which he has so much passion.
"As CEO I have been fortunate to work for strong and progressive committees and without their vision and support the Club would not be where it is today.
"I have enjoyed the commitment, support and enthusiasm of a dedicated staff, many of whom have been with me for the duration of my tenure."
Stubbs can point to a raft of innovations and achievements over the last 12 years including:
• The completion of $13.5 million in capital works that has assisted Canberra grow into a major training centre.
• The in-house manufacture of the synthetic material to resurface the Acton track that's delivered a first-rate racing surface and considerable cost benefits.
• Increasing prize money by 70% or $2 million to record levels of more than $5 million.
• The accumulation of substantial cash reserves and retirement of all debt.
• Merging the Black Opal Stakes and Canberra Cup race meetings and subsequent upgrading of the Black Opal Stakes to Group 3 level and Canberra Guineas to Listed status; and.
• The introduction of Canberra-trained bonus 'TAB Federal' races on every race program.
Stubbs also thanked the Club sponsors; "many of whom have been with us throughout my time as CEO".
"Among other things in my retirement, I look forward to going to the races in a social capacity and simply watching the horses.
"The foundations have been set for a new CEO to take the Club forward.
"The committee and management have been active in finalising the 2017-2022 Strategic Plan.
"And planning consultants have been appointed to develop a Precinct Master Plan for the future development of Thoroughbred Park; and the balance sheet is in good shape."
The Committee will immediately commence the process of choosing Stubbs' successor to provide for a smooth transition into the Chief Executive role.