Canberra Racing Ready For Winter
With winter around the corner, the Canberra Racing Club has completed surface renovations of the all-weather Acton surface.
Club CEO Peter Stubbs says 300 tonnes of material have been laid on the track in readiness for racing on May 25.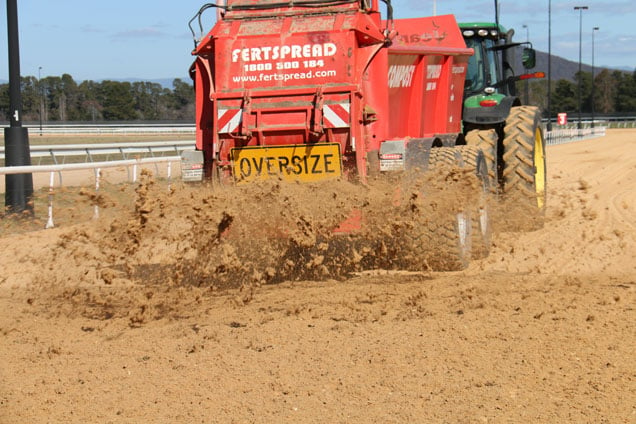 A barrier trial will be held on the Acton before the first race on May 9 to ensure levels are 100% across the surface.
This will be the second winter utilizing the new Acton which was developed 'in-house' by the club using fibres imported from Germany.
A mixing plant and track-laying machinery are established on-site, providing an infinite life and considerable cost-benefits.
The surface has been acclaimed by trainers, jockeys and punters, providing fair and competitive racing.
Stubbs says the Club is pleased with the progression of the "Federal' races which were instituted when Canberra-trained horses were excluded from Highway Handicaps.
He says the club has been in discussion with trainers and will complete a review in May-June, but there is every chance they will continue as is.
Canberra's training ranks are stronger than they have ever been, and Stubbs says club memberships are at a decade high.