Keith Dryden-Scott Collings In Premiership Driving Seat
Canberra's Keith Dryden-Scott Collings training partnership hold a 10 win lead in the ACT Trainer Premiership with just two meetings in the 2017-18 racing season remaining.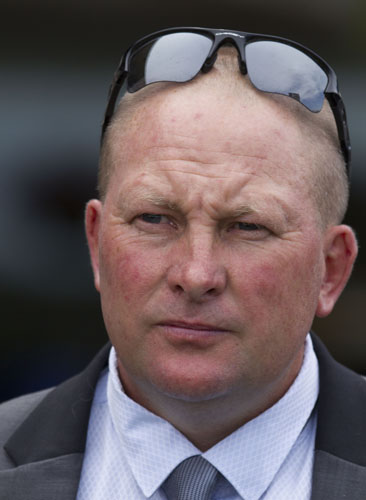 Pipped at the post last year on the final race day, a first premiership for Collings and another for Dryden would be richly deserved.
They've delivered 29 winners at Canberra at a strike rate of 22%, winning more than $571,000 in prize money for their owners.
At all venues the partnership has recorded 43 winners this season, one fewer than their first year tally as a combination.
Canberra is clearly the stable's preferred venue having had 133 runners in the capital compared to its next favourite venue Goulburn, where its recorded 7 winner from 33 starters.
Dryden-Collings have had 14 provincial winner and 29 country winners and have shared 24 wins with jockey Matthew Cahill — who currently hold a six win lead in the ACT Jockey Premiership.
The victories have been pretty evenly shared across the stable with five horses delivering three wins for the yard — Tougherthantherest, Media Vita, Eve's Miss, Can She Kiss and Bid Of Faith.
Longshots are few and far between with this yard. It's had 5 winners at $2.0 or less from six starters in this price range, (83%), and 26 winners at $2.1 - $6.0 from 98 starters (27%).
Most Read