Ruark Ready For Albury Championship Qualifier
Local four-year-old Ruark will be seeking a special win for the Brett Cavanough stable in Sunday's $150,000 Country Championships Qualifier at Albury.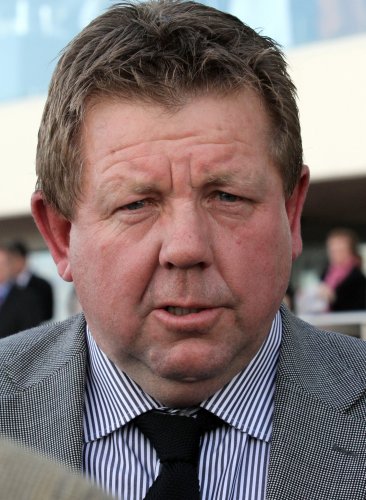 Without Cavanough's insistence Ruark, who is owned by family of the late stock agent Trevor Parker, would still be roaming around a paddock.
"Trevor Parker died 12 months ago after being badly burned in an accident on his property," Cavanough explained.
Parker had been refilling a generator at his Chiltern Valley property when the fuel ignited and he was severely burned. He spent seven weeks in hospital before passing away.
"Ruark had been just lying around in a paddock after the accident so I asked his wife Bernadette what she wanted to do," Cavanough said.
"I said we should have a throw at the stumps and go for the Country Championships and she agreed."
Ruark
has only raced seven times but has shown plenty of ability, winning successive races at Albury over 1175m in the spring of 2015.
The four-year-old has not been seen since finishing fifth to Vinnie Vega on his home track in March last year.
"He's had a throat operation and we're pleased with where he's at," Cavanough said. "His trial was OK, nothing sensational, but it was alright.
"He's improved a great deal so we're pretty happy with him."
Cavanough, soon to leave Albury to establish a new stable at Scone, will be chasing his third straight win in the *SDRA qualifier, having won in 2015 with Loved Up
and Steakandbernaise last year. Richard Bensley will be aboard Ruark on Sunday.