2019 Blamey Stakes: Race History
The Race History of the Blamey Stakes run at Flemington on Saturday has changed through different timing.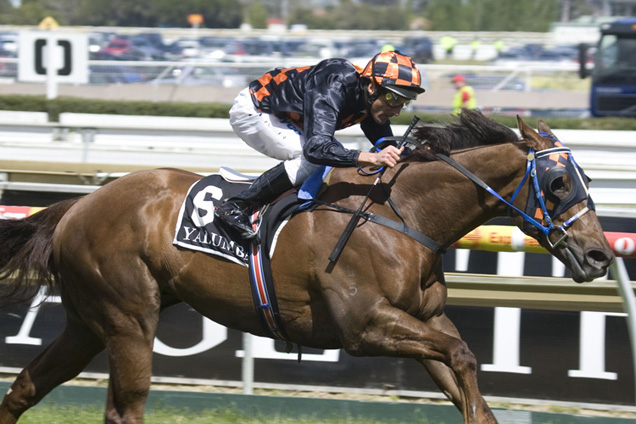 The milers like Whobegotyou
have been more to the fore since it was after the Australian Cup. Will things change in the 2019 Blamey Stakes (1600m) at Flemington on Saturday?
2019 BLAMEY STAKES - RACE HISTORY AND BACKGROUND
The Blamey Stakes is a Group 2 race run at Flemington under set weights and penalty conditions by the Victoria Racing Club.
The Blamey Stakes is named after Sir Thomas Albert Blamey, Australia's only native born Field Marshal who was a member of the Victoria Racing Club Committee from 1947 until his death in 1951.
The Blamey Stakes was first run in 1955 over 10 furlongs and remained at that distance until 1972. Since 1973 the Blamey Stakes has been run over 1600m and is traditionally held in the autumn at Flemington with the exception of 2007 when it was transferred to Sandown.
The Blamey Stakes has been a Group 2 race since 1979 and from 1955 to 1980 was run under weight-for-age conditions.
From 1981-1986 the Blamey Stakes was run as a handicap from 1981-1986 before reverting to set weights and penalties.
For many years the Blamey Stakes was programmed as a lead-up race to the Australian Cup (2000m) and then run at a later date. For 2019 it was brought forward as a lead up to the new All Star Mile run two weeks later.
The Blamey Stakes is part of Melbourne's autumn schedule of weight-for-age races that include the CF Orr Stakes and St George (Peter Young) Stakes.
There have been seven winners of the Blamey Stakes and Australian Cup since 1964 but none since Durbridge in 1994.
There have been six winners of the Orr Stakes/Blamey Stakes double but none since Vo Rogue in 1989.
There have been eight winners of the St George (Peter Young) Stakes and Blamey Stakes double but none since Racer's Edge in 1996.
In 2019, the Blamey Stakes is worth $200,000.
Notable winners of the Blamey Stakes include the dual winners Sailor's Guide, Dhaulagiri, Tobin Bronze, Hyperno, Better Loosen Up and Durbridge. Other outstanding winners include Prince Cortauld, Rising Fast, Sir Dane, Fileur, Gay Icarus, Gunsynd, Sobar, Lord Dudley, Surround, Trissaro, Vo Rogue, Shiva's Revenge, Prince Salieri, Apache Cat, Whobegotyou, Green Moon, Palentino and Humidor.
The 2018 Blamey Stakes was won by Humidor from Cool Chap and Hellova Street.